Three nabbed in massive drug bust on N4
---
KAAPMUIDEN - Three men, aged 27 to 35, believed to be Mozambican nationals, were arrested yesterday at around 07:30 on the N4 Toll Road at Kaapmuiden for possession of, and dealing in, drugs with an estimated street value of R60 million.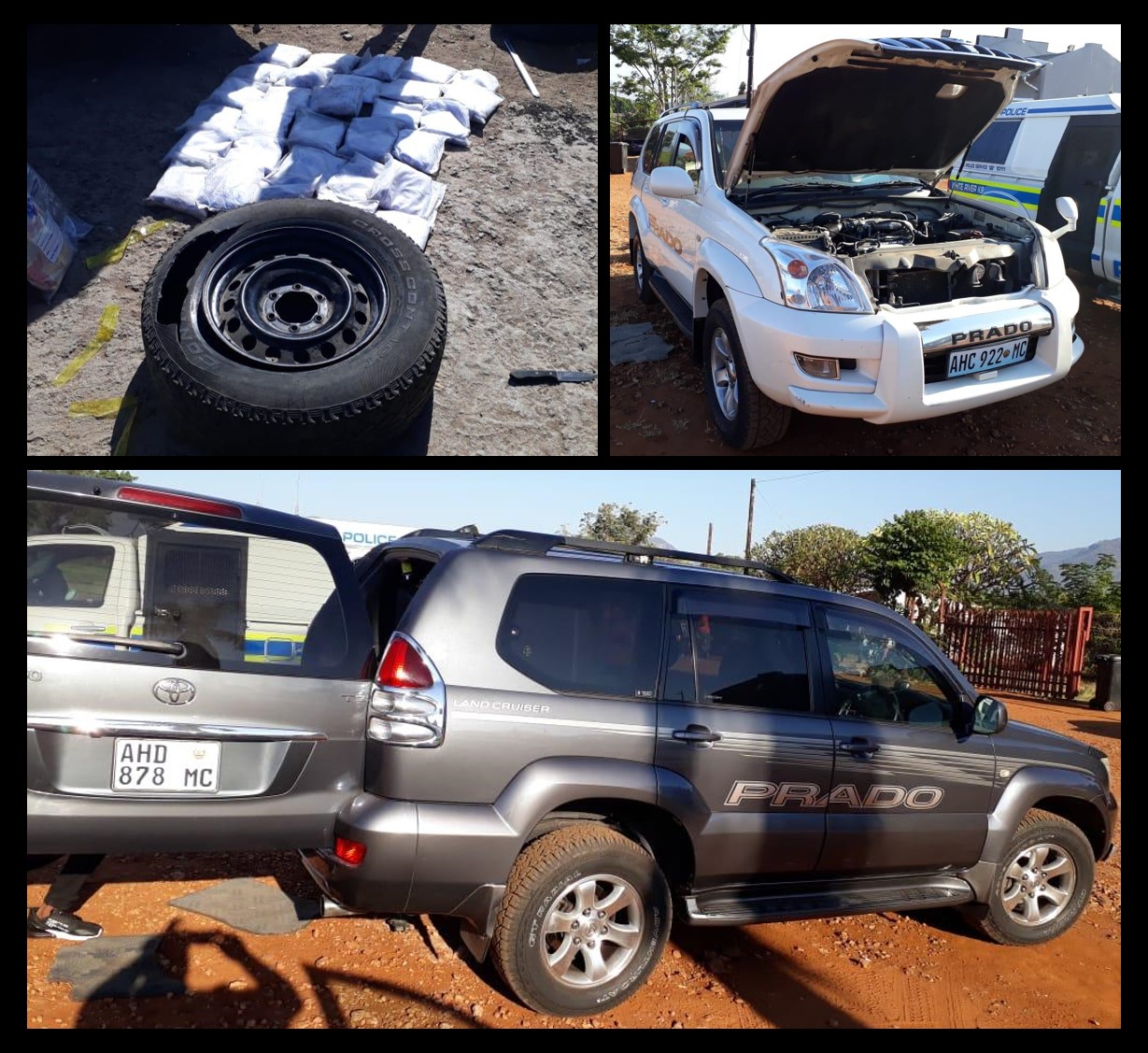 Police received a tip-off about two Toyota Prados with Mozambican registration numbers travelling on the N4, believed to carry a huge consignment of heroin. The vehicles were spotted and intercepted. One of the vehicles attempted to flee, but to no avail. Upon being searched, the drugs were found hidden in the spare wheels of the vehicles.
Another consignment of heroin to the value of R2,5 million, was confiscated on the N4 near Mbombela last month, during the Operation Easter Safety Campaign.
The Acting Provincial Commissioner for the Provincial Police, Maj Gen Frans Mashika, congratulated the community members involved, as well as the police, for a job well done.
Editor: Anchen Coetzee
Subeditor: Lynette Brink
Submitted by: Col Mtsholi Bhembe