Rock your world and save our Rhinos
---
Rocking for Rhinos needs your assistance. Click on the image below to watch the video.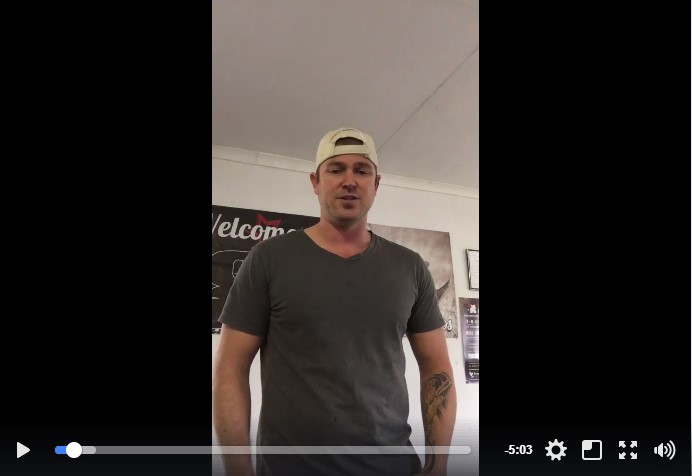 It's almost time for the sixth annual Rocking for Rhinos Music Festival in Hoedspruit. This celebration of music, at Swadini A Forever Resort over the long weekend of September 22 – 24, which hopes to be on par with the likes of Oppikoppi one day, is all in aid of saving our precious rhinos.

All proceeds from the ticket sales will be donated to various rhino conservation beneficiaries. These include the SANParks Honorary Rangers, Protrack Rhino Task Team, Black Mambas, Bongis Quest, Flying For Rhino and Conservation Trust.

This year, some of the artists who will be performing for the cause include the likes of Lawless Gentleman, Impact42, DJ x.T.c, Court Gibson, Held On Till May and Lion Whispers. There are also some big names that still have to be released. The more and bigger the bands at the event, the greater the chances are of raising the much-needed funds that rhino conservation efforts need in order to protect these majestic creatures before it's too late. However, none of this would be possible without the support of sponsors.

Gareth Putter, founder of Rocking for Rhinos Music Festival, requested the community and businesses to open their hearts to this worthy cause. "We are looking at local Hoedspruit businesses for support. In the past year alone Rocking For Rhinos has donated just over R500 000 to rhino conservation efforts in South Africa. This we have done apart from our day jobs, with very limited resources and team members. We can really use some help in growing this initiative," he said.

Funds raised through sponsors will be used to, among others, cover the festival's infrastructure costs such as stage and sound hire and band- and marketing costs.

"Any additional proceeds, as well as the ticket-sales profits, will be divided among our beneficiaries," said Gareth. Companies that decide to get on board will receive huge marketing exposure in return. Their company logo will appear on the welcome banner and main-stage banner at the festival. This will also include your company logo, Facebook Page link and website link, which will be advertised on the Rocking for Rhinos website, Facebook Page and their events page. Sponsorship starts from as little as R2 500.
"The bigger the sponsorship the bigger marketing opportunities we will be able to offer your company with possible radio and/or televised exposure," said Putter.
Should you be interested in getting on board, visit the Rocking for Rhinos Facebook page or contact Gareth on 073-237-7269.

Written by: Anchen Coetzee for Ama'Zone Media Solutions t/a Africa InTouch
Sub Editor: Lynette Brink / Letter Linguist