Africa InTouch News officially launched on June 19 and since then the new team has hardly touched base.
Although most people know about Africa InTouch News by now, or might have seen the logo somewhere on social media, very few know who they are, what they do and what the company can offer.
Here is a quick overview:
Africa InTouch News is a website comprising of daily national news updates, e.g. press releases often not seen by the man on the street.
It offers various categories e.g. News, Family, Sport, Business etc. One of the categories is that of the ground-breaking television news channel, SuburbNews. Updates from broadcasts of this Lowveld-based community television programme can also be found on Africa InTouch News on a regular basis.
Under the umbrella of the news platform there is a stunning business directory called Africa InTouch. The vision for this directory is to ultimately become the portal where fellow citizens can find all businesses in South Africa under one "roof". Its long-term aim is also for businesses included in the directory to have the confidence to negotiate a discount from other listed businesses.
"We believe in marketing. What we do not believe in is orthodox, and often uninteresting, exposure," said founder of Africa InTouch, Anchen Coetzee.
Having been in print media for 26 years, in both the advertising and editorial departments and as editor of three magazines as well as a Caxton community newspaper, she has a thorough understanding of the world of media marketing and the influence of the written word.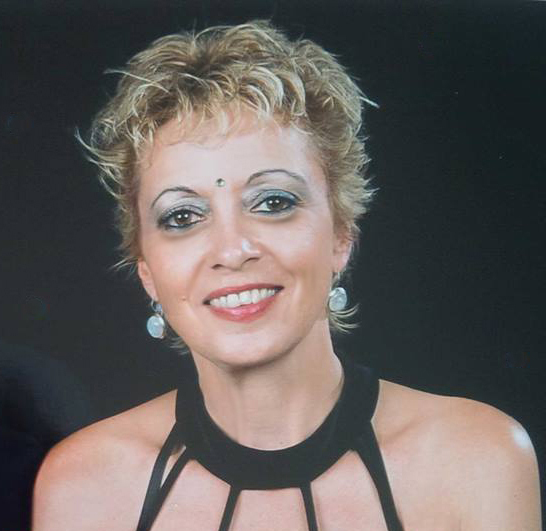 She said, "I have always had a difficult time choosing between my passion for marketing and writing. Over time I became more and more convinced that the conventional way of advertising is seriously lacking when it comes to giving businesses true value for their money - especially in this enlightened age. Yes, it pays to market - always, but let's be honest - unless the reader is seriously into market research, when for example looking to acquire a certain service or product - very few actually gives advertisements a second glance. I've decided to combine the two worlds of advertising and editorial while also giving businesses a year-long listing on the directory as part of the package. This, all at a monthly cost which amounts to less than you will pay for a decent meal at your local restaurant."
According to Coetzee, the days of taking the clients' hard earned money in exchange for a small, insignificant space at the bottom of a page in a newspaper or magazine, hardly big enough to make any impact, is over.
"People are naturally curious and those who prefer reading would rather read the story about a business and its people than to "read" an advert. Furthermore, the information from a story will linger in their minds long after the content of which an advert is made up of, has been forgotten. There is, of course, those who do not read at all, but prefer television. The visuals combined with motion will also remain long after the stagnant logo in the more traditional print media has faded. We also offer businesses the opportunity to market on SuburbNews.
Whether you prefer online or television, there is no arguing with the fact that print marketing is not the alpha and omega it once used to be," she said.
Africa InTouch offers businesses an advertorial written by experienced community journalists for a fraction of the price they will pay for a block in print media, which usually is no bigger than 10x10cm (black and white).
"In light of the fact that your listing will remain on the directory for a year, and the story about your business will stay on the news site for as long as the internet exists, there is no reason not to sign up right now. Both the story and listing will be broadcast via SMM to approximately 20 online platforms. We also guarantee that no one will use these for a braaivleisvuur afterwards!"



This, however, is not all - it gets better still!.
Should any of your business details change within the year, your listing will be updated at no extra cost. The advertorial also becomes yours to use to your hearts content - whether in print or online media - provided that you credit Africa InTouch.
Your listing will go online immediately, but you have the whole year to book your editorial.
In addition to the above, Africa InTouch also offers the following:

- Web design
- SMM (Social media marketing)
- Writing of correspondence and press releases
- Subediting services
- Design and layout of newsletters, magazines etc.; and
- Television marketing.
Press Release: Ama'Zone Media Solutions t/a Africa InTouch
Sub Editor: Lynette Brink