A modern hobby worthy of your attention: tabletop board gaming
---
The whole stigma against board games in general is based on perceptions that they are boring, old-fashioned, and extremely 'uncool'. This is in no small measure due to the fact that the only board games the general public are really aware of, are old fare like Monopoly, Cluedo, Scrabble, Risk, Trivial Pursuit, Uno, Pictionary, Snakes and Ladders, Ludo, and so on.
These are traditional, mainstream games pushed on every child at the onset, and it is easy to see why they no longer hold any fascination. They have been played to death, the small amounts of intricacies and depth they may have had quickly discovered and exhausted. Who wants to play Monopoly nowadays, really? Will another play of it suddenly yield a hitherto undiscovered strategy or brilliant ploy? Hardly.
So these old games are now all stacked in the cupboards above the closet, in dusty piles that only see daylight maybe once a year when the grandkids come for a visit, to be ultimately taken out to flog at a garage sale or to donate to the local shelter. And that is that.
And now comes the jarring reality. I must call your attention to something crucially important.
What many of us do not realise, simply because we have not known any better up until now, is that out there, a whole new, vibrant world of modern hobby tabletop board gaming exists. These are board games that are brand new, innovative, compelling, refreshing and exciting. These are not like old mainstream games at all, but 'tabletop hobby' games.
These games are revolutionary and must be awarded more attention and limelight, simply because of the innovation and modern thinking that goes into designing and producing them, with all today's technology, hindsight, experience and know-how to juice them up. Monopoly is a century old. Do you not think we can think up something better to play in this day and age? Of course we can, and we have done just that!
You may have heard of titles like Catan, Carcassonne, and Ticket to Ride? Perhaps titles like Pandemic, Twilight Imperium, Gloomhaven, Azul or Wingspan? Certainly you must have heard of Magic the Gathering? These are just some of the hits in the board gaming world that have taken it by storm. Go ahead, Google them! Read up on all of them! See Youtube for reviews and how-to-play tutorials. Look around on boardgamegeek.com, the world's largest database on board games. Stick your feelers out, and I guarantee you something utterly unique and special.
Any board game serves to bring family and friends together for a couple of hours and unite them together in an activity unlike any other hobby or sport. These games provide children with a healthy alternative to keep them away from technological traps like the TV, computer, Playstation, and mobile phone, and compel them in a novel way to learn new ideas and enhance rudimentary skills like reading and arithmetic, and more complex ones like problem-solving, deduction, decision-making, social interaction, and a myriad of other areas on which can be improved.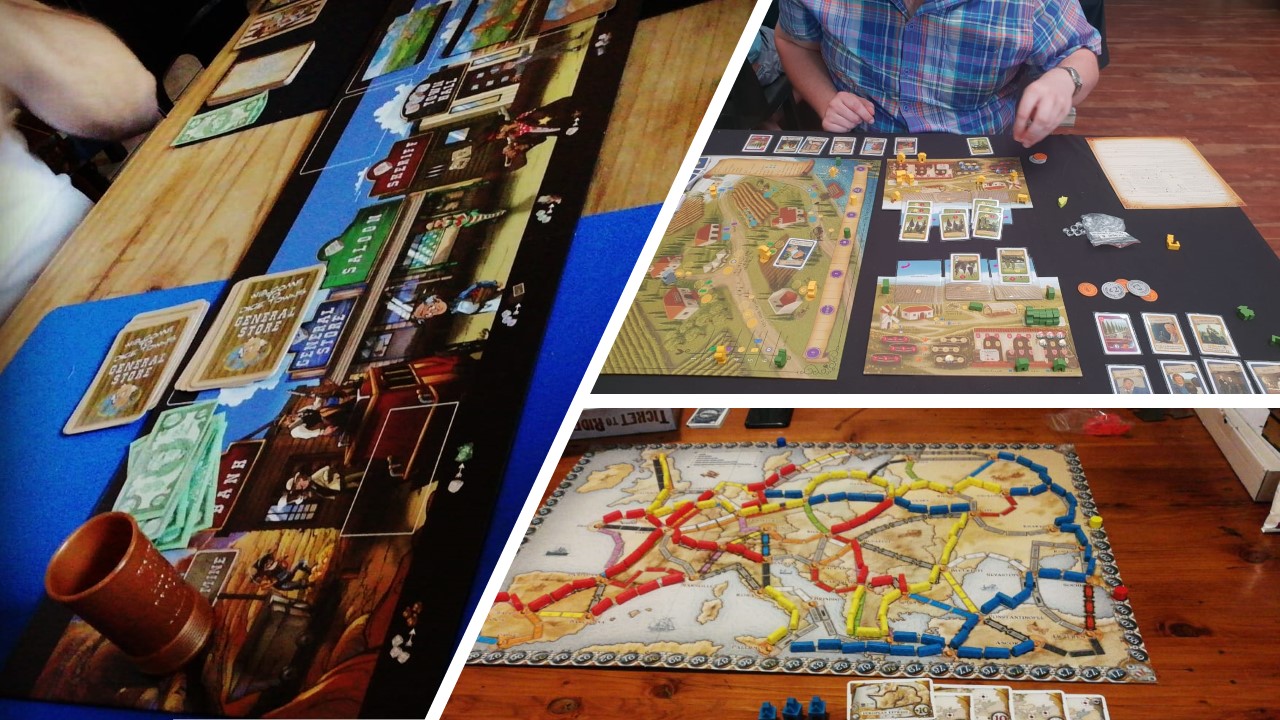 Board games are a romantic date for couples; they replace the boring old crossword puzzle for the elderly, and they excel at making it possible for families to spend quality time together without noticing the time flying.
The beauty of the hobby is that you do not need to be an experienced board gamer at all to be able to enter it. The rulebooks are written with clarity and provide many examples. Failing that, tutorial videos are easily available. And, finally, another foreign notion we all need to acknowledge the existence of, urgently and as soon as possible, are board game cafés.
These are wonderful new places that will not only sell you board games directly, but also possess of remarkable libraries of them, the demos of which you can sit down and play there and then. Helpful and knowledgeable staff will not hesitate to teach you to play, and groups of friends may book a table and play the day away to their hearts' content. Gaming days are held regularly, and serve to allow the attendees to mix and match, meet new people with similar interests, and make new friends.
This is certainly an exciting, novel and unusual concept, and until now quite foreign to South Africa. Only the few people who are aware of these games seem to champion them, but this hobby deserves greater limelight. These board games and cafés are just beginning to make headway into South Africa's larger city centres and some coastal towns, and remain for the most part an unheard-of idea. They certainly deserve your support as much as any other independent shop or small family business. And the relationship will definitely be long and rewarding to both parties! Again, jump straight onto Google right away after you have finished reading this, and search for your nearest friendly local board game shop or café!
One of the very few, if not the only, plus-sides to the current global pandemic is the fact that most of the world's population has at some time or another been forced to lock up at home, and immediately the exploration into new and interesting avenues of hobbies and pastimes intensified. We desperately needed to get something to occupy us! More people started to turn to tabletop gaming, and because of this the industry recently experienced a burgeoning spike of interest and new participants. The quest for online board gaming portals also became apparent and solo or solitaire games flourished. This is certainly a very hopeful and promising outlook for the industry, especially if new people continue to find their way or are led by friends to it. And I wager you many of these people will continue to pursue the hobby long after the lockdown is ended.
For it must be regarded as a serious, bona fide, and legitimate hobby. One that is able to hold its own with other hobbies like book-reading or going to the cinema. If only it can receive a greater audience to deliver a more widespread appeal, the joys and delights will fascinate young and old alike and bring generations of gamers together.

Editor: Anchen Coetzee
Written by: Wahl Lessing