How to turn an outbuilding into a money making machine
---

Homeowners often can rake in a small fortune by turning their garden sheds or underutilised outbuildings into a micro business. This can comprise anything to bring in cash, from bed and breakfast establishments, to photography or art studios or tool rental shops.
The time, money and effort needed to invest in your outbuilding will largely depend on the kind of building and what you want to use it for. If you intend using the building as a guest annexe or a working space, such as a studio or a home office, you'll need to install plumbing and electricity, including lighting, power sockets, running water and even internet.
Before undertaking such a project, a homeowner must make a proper list of what he will need to do before moving on to the next stage. Then should follow a proper calculation of all costs to give him an idea of the kind of workmanship needed – and of course whether the end product will produce enough income to make it worthwhile.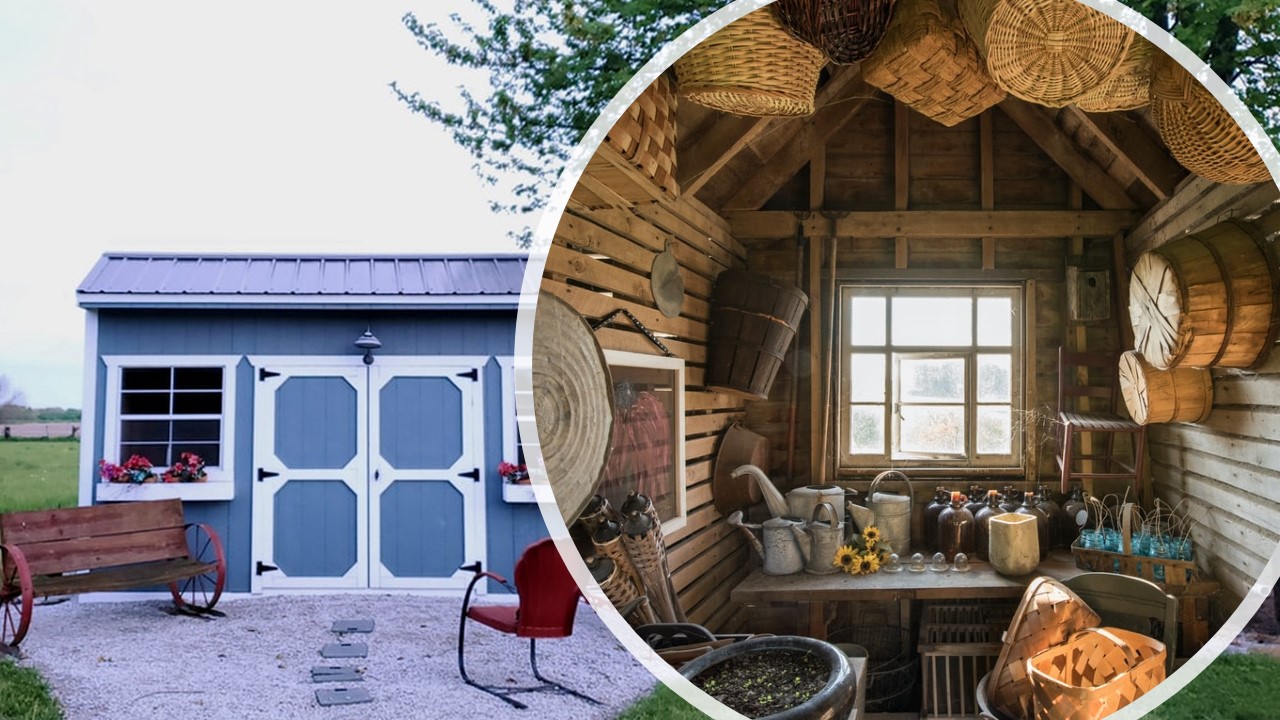 Selling from home
Sometimes an outbuilding may already be perfectly functional and just needs to be cleared and cleaned out. There are some ways to make money, like establishing a warehouse type of business, that don't require much work to be done to a building at all.
Whether you plan to become a reseller or wholesale purchaser, you'll need a safe place to store your goods and keep them separate from your household belongings. Lots of entrepreneurs have started such businesses in their outbuildings and eventually grew big enough to move into industrial areas.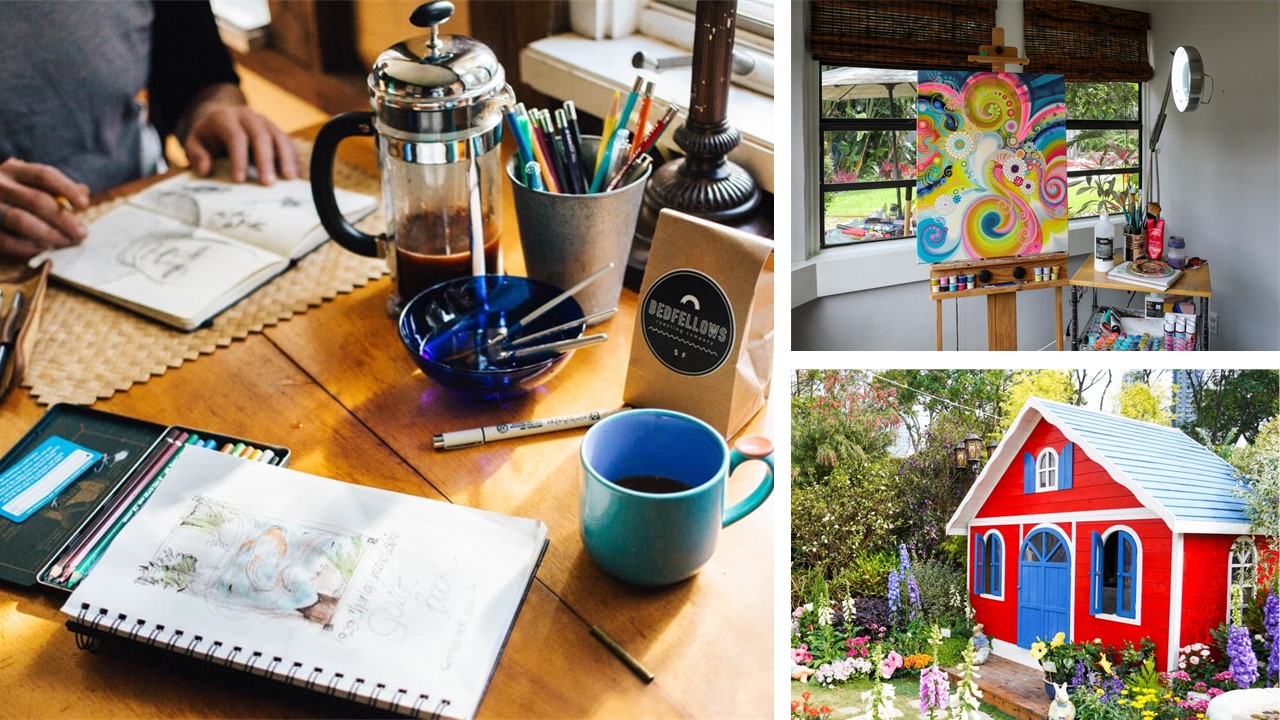 Artistic retreat or Craft Studio
Writers and artists need spaces to create and an outbuilding or garden shed may be the ideal quiet place, free of household distractions, where you may find your muse in the view of your garden rather than the road.
If you are a knitter, seamstress, jewellery maker or other crafter, you will know that your materials tend to start taking over the house and you just never have enough storage or working space. A shed or outbuilding may be the perfect place both to store your craft materials and tools, and to use them in peace.
If you practice as a photographer, you can use your shed or outside room as a studio and cut a lot of expenses while taking control over light and backdrops, and a place to store your props.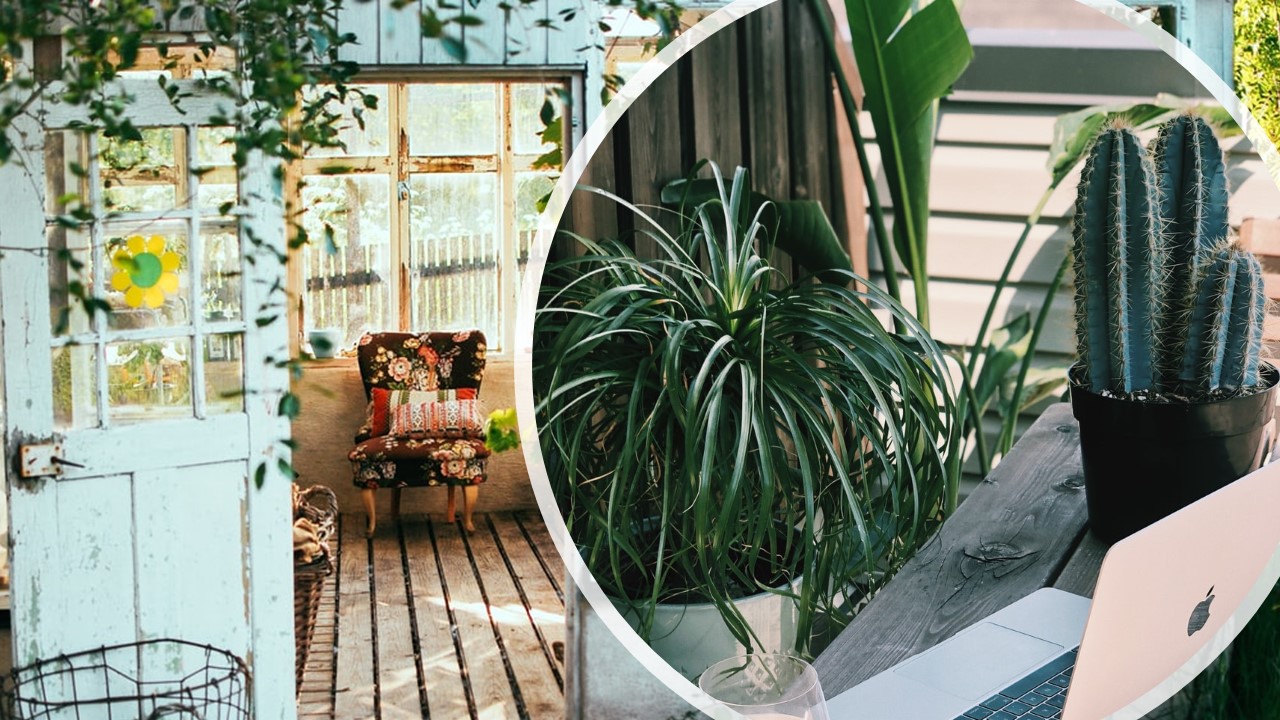 Office space
If you already are a sole trader or run a small business, there may not really be a need to rent an office elsewhere. Especially in a post-Covid era, where many more people may work from home, your garden shed or outbuilding may work just fine, and even make you save lots of money.
Independent residence
If you consider converting an outbuilding into an independent residence, you will have to add a functioning bathroom and kitchen to it and will need to apply for planning permission.
Keep in mind that once the conversion has been done, it may also result in more property tax, so the eventual income must be able to cover that.

Editor: Anchen Coetzee
Written by: Mariana Balt
Stock Images: Unsplash