Female-led team in Mbombela's fuel sector is breaking down barriers
---
In a hitherto all-male business, an innovative group of women is going full throttle by supplying 50ppm diesel, diesel lubes, and other related products to the Mbombela towns of Nelspruit, Rocky's Drift, Kabokweni, and White River.
Raising the bar for excellence in customer service with a wealth of knowledge
EZ Fuel is the first female-owned company of its kind in Mbombela, and its directors have a combined total of more than 60 years of experience in the retail fuel market. Therefore, you can rest assured that you are in capable hands.
Competitive pricing, rapid and dependable delivery, and great customer service are the hallmarks of EZ Fuel's service.
Saves you valuable time and money
EZ Fuel will bring the diesel to your doorstep, saving you the trouble of leaving your premises.
They will ensure that you get your delivery on time, every time, regardless of whether it is for personal, business, agricultural, or construction purposes.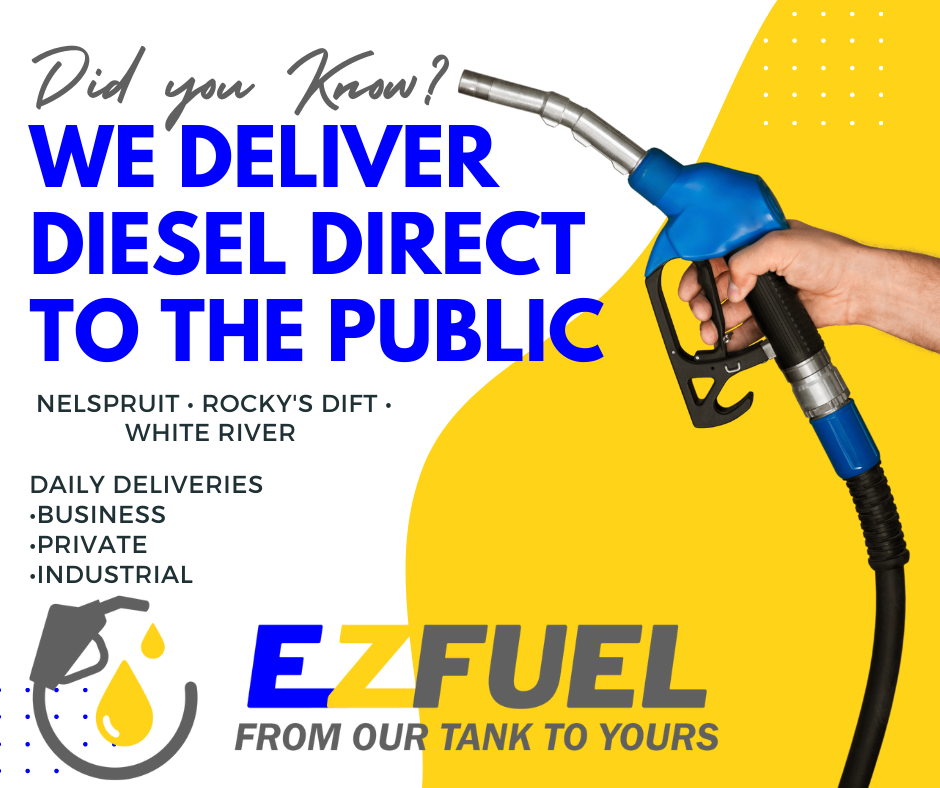 Products on offer
Diesel is extensively used in a wide range of sectors, including the automotive industry, mining, and agriculture. Products like low-sulfur diesel have evolved as a result of recent technology advancements and the ever-increasing concern about climate change and carbon emissions. ​
Good for the environment: 50ppm Diesel
EZ FUEL provides consumers with 50ppm diesel as well as a variety of accessories. 50PPM is a highly refined, middle distillate, hydrocarbon fuel that has less than 0.005 percent sulphur by mass. Sulphur dioxide (SO2) emissions are reduced as a result, reducing the strain on the environment.
This product offers a broad range of advantages for the diesel engine in which it is used. EZ Fuel offers it conveniently delivered to your vehicles at a pre-arranged time and location.
Converted flow bins and pumps
There is no one-size-fits-all diesel supplier out there. At EZ FUEL, they make every effort to meet all of your diesel requirements. Whatever it is that you are searching for, they will either have it in stock or will be able to get it through their extensive supplier network.
Contacting EZ Fuel couldn't be easier
If you have any questions regarding any of EZ Fuels high-quality goods or services, please don't hesitate to contact them on 065-903-0690 or send them an email at sales@ezfuel.co.za.
For your convenience, you can also visit their website where you will have the option of sending a direct email with all of your questions and requests as well as engage in a live WhatsApp chat session.
You can stay up to date with EZ Fuel's latest news by following them on Facebook.