16 Unlicensed firearms seized by Western Cape police
---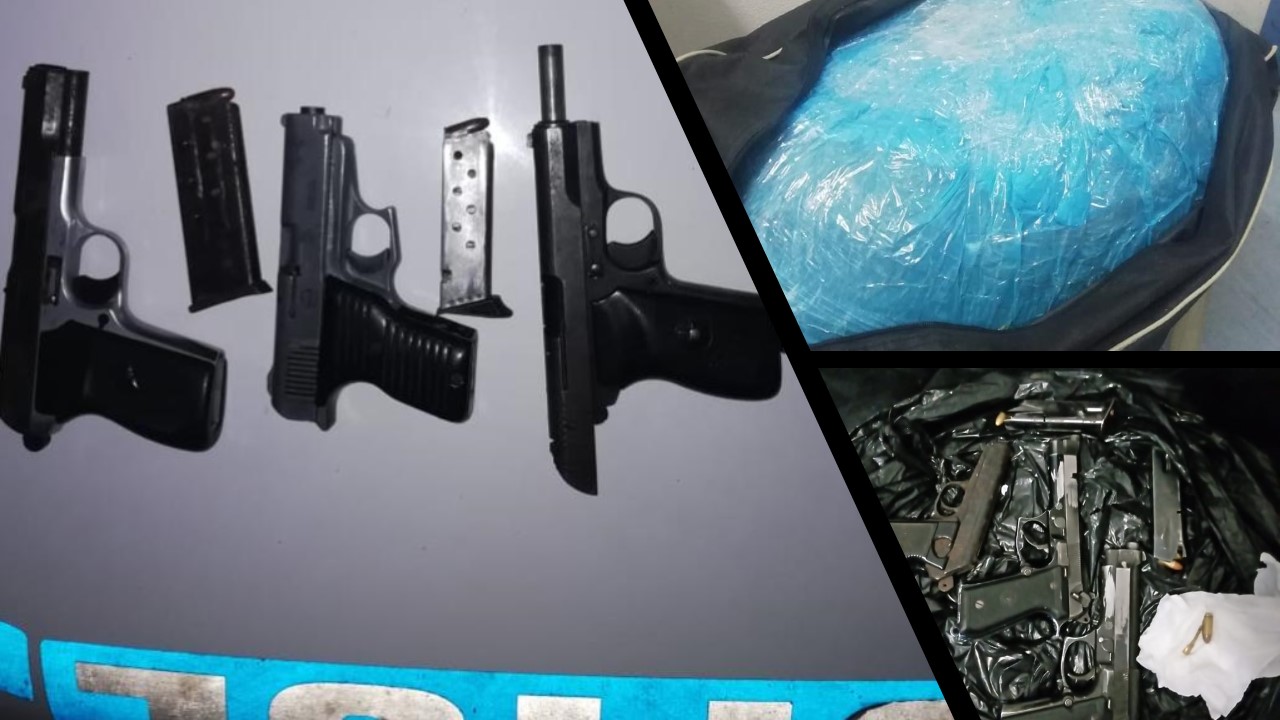 Cape Town: Western Cape police in targeted operations have seized 16 firearms and ammunition in weekend operations from Thursday evening until Sunday.

The concerted efforts of police throughout the Western Cape have resulted in the confiscation of the 16 unlicensed firearms (two imitation firearms), several rounds of ammunition and substantial quantities of drugs over the weekend.

In an intelligence-led operation that saw members of Flying Squad, the Tactical Response Team and the Directorate for Priority Crime Investigations (DPCI) descending on two residences in Makhaza and Harare, Khayelitsha. Four firearms were seized in the operation that started on Thursday evening and was completed on Friday morning. In the operation, seven suspects were arrested and of the firearms seized, two are believed to be those taken from the two Kraaifontein police killed on Sunday, 28 February 2021. One other firearm is believed to be the murder weapon in the Kraaifontein police murder case. Investigations in relation to these firearms continue.

Meanwhile on Saturday evening , vigilant police from Robertson discovered three unlicensed firearms after they searched a light delivery van that was parked in contravention of road traffic regulations in Voortrekker Street in the town. Five suspects between the ages of 24 and 33 were subsequently arrested. They will appear in court in Robertson on Monday on charges of illegal possession of firearms.

In the Cape Winelands, forces comprising the Cluster team and Public Order Police followed vital intelligence about firearms in the area on Friday evening. In Mbekweni they seized one firearm and arrested a 32 year old suspect. The same forces discovered another firearm in a house in Paarl East in a house that was deserted. The investigation continues.

Two illegal firearms were seized in Manenberg on Friday. A Z88 Parabellum whose serial number was filed off and several rounds o ammunition were found in the possession of a 20 year old suspect. Also in Manenberg in Sonderend Street a Magnum Taurus pistol with round of ammunition was found abandoned. While on Saturday evening, an unlicensed firearm, an extended magazine and 21 rounds of ammunition were found by Elsies River police in Leonsdale. They arrested a 24 year old suspect.

Members of the Provincial Integrated Team had stopped a vehicle that was driving recklessly in Delft on Saturday morning. The team searched the vehicle and found an unlicensed firearm. The driver, was subsequently arrested. In another incident also in Delft, local police seized an imitation firearm, stolen cellular telephones and drugs comprising tik and mandrax tablets on Saturday. Two suspects in their twenties with links to gangs were arrested. One was also found to be in contravention of bail conditions in a murder case.
Table view and Atlantis police, confiscated an illegal firearm each with arrests on Saturday and Friday respectively.

On Sunday, Beaufort West crime prevention unit members conducting a vehicle checkpoint seized 26 kilograms of dagga in a taxi destined for Cape Town on the R63 route. A suspect was arrested for the possession of the dagga package.
The targeted operations are set to continue in attempts to create safety in various communities of the Western Cape.
Submitted by: Brig Novela Potelwa