Bakkie almost spirited away underneath truckload of brooms
---
LEBOMBO BORDER - Authorities at the Lebombo Port of Entry were stunned to find a stolen bakkie on the back of a truck, concealed underneath a load of traditional brooms destined to cross the border into Mozambique. (See iRSA video below).

The police are seeking for the driver of the truck, believed to be a Mozambican national.
The bust was captured on video on Saturday and has since gone viral.
According to police spokesperson, Col Donald Mdhluli, the border police noticed a suspicious white truck with Mozambican number plates fully loaded with traditional brooms. "The driver was not available, and our police members received information that he had gone to the SARS offices to complete certain documents required when crossing the border with goods. They went to look for him there but could not find him, and began searching the truck. When they removed some of the brooms, they discovered a white Ford Ranger with false number plates. Upon further probing, the police found that the vehicle had been reported stolen at a garage in Sandton on November 30.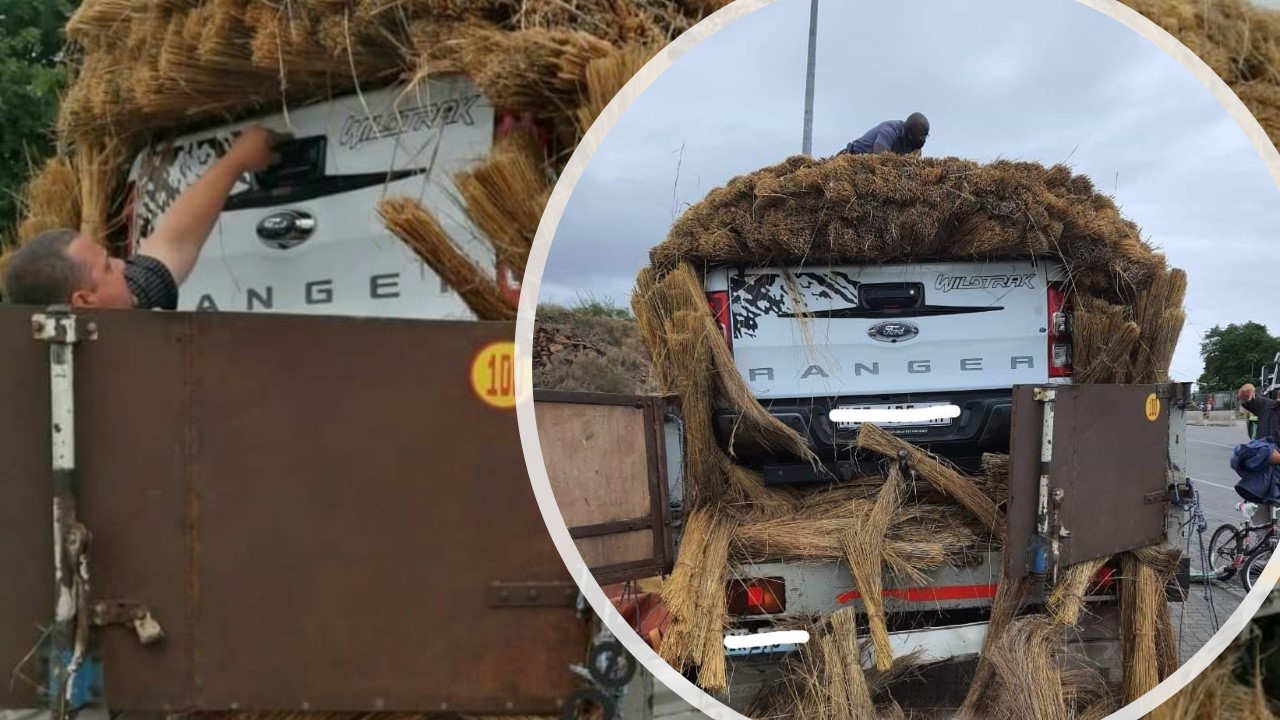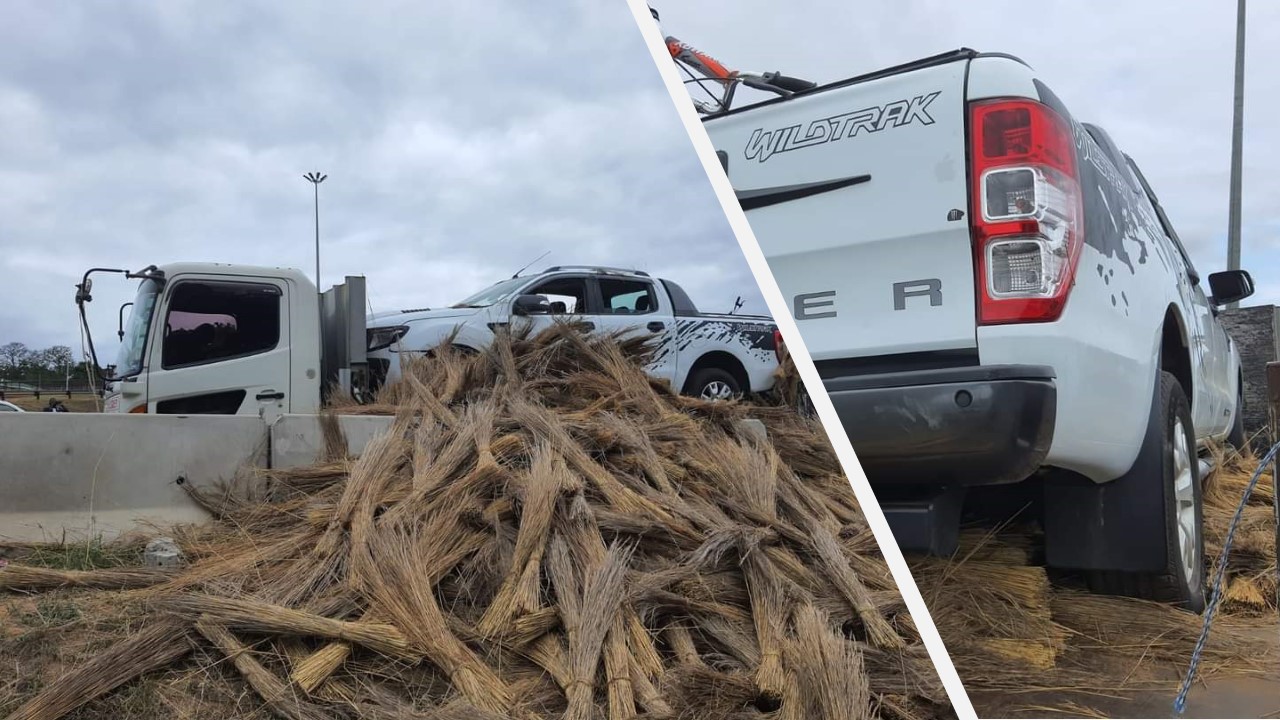 Mdhluli has since urged the public to assist with the investigation. Anyone with information may call 013-793-7382/013-793-7321 or the Crime Stop number on 08600 10111, or send information via the MySAPS app, downloadable on any smartphone. Information will be treated as confidential and callers may opt to remain anonymous.
Editor: Anchen Coetzee
Written by: Richard Nkosi
Subeditor: Wahl Lessing