Transport Inspectorate vehicle goes up in flames
---
MBOMBELA - Motorists were left stunned after a vehicle belonging to the Transport Inspectorate had burst into flames on Monday.
The vehicle was reported to have been taken in from Nkomazi Local Municipality to Mbombela for routine mechanical service.
The Mpumalanga MEC for public works, roads and transport, Gillion Mashego, was shocked by the incident, saying it will reflect negatively on his department.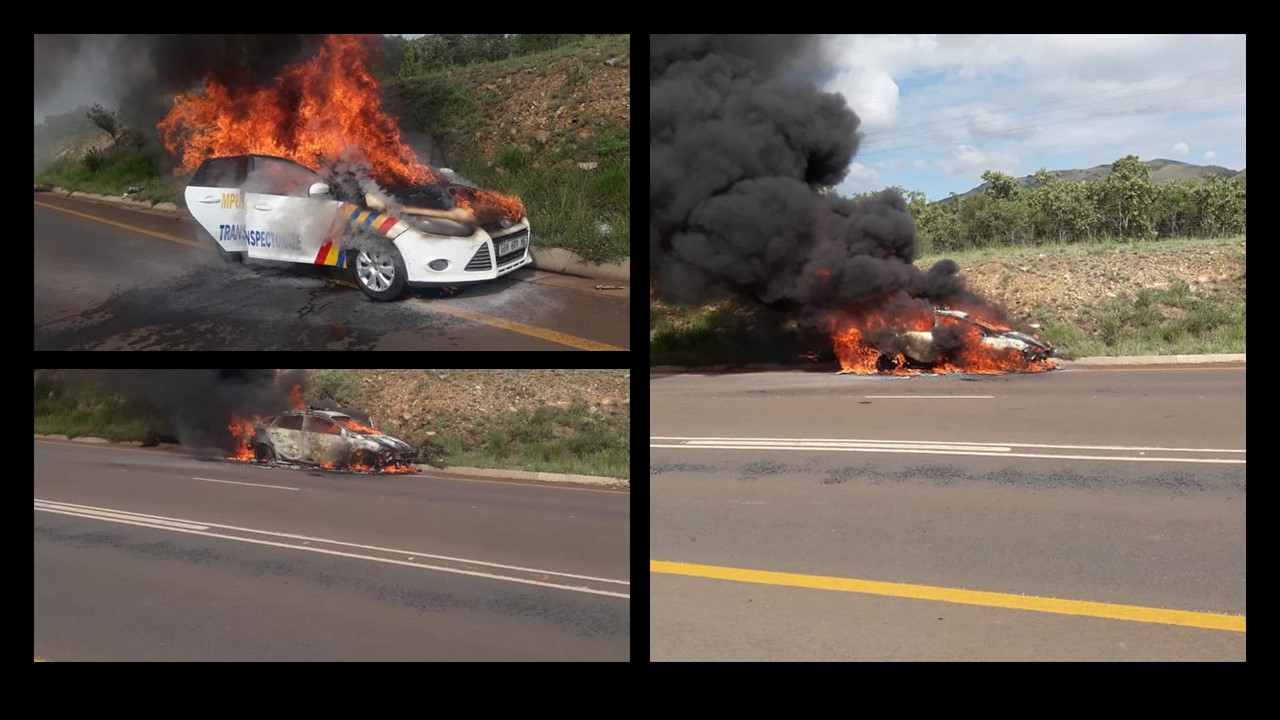 "We have lost a valuable tool of trade to maximise our operations, especially during this festive season. This will impact negatively on our visibility in a bid to ensure public transport compliance with the relevant regulations. However, we thank God that no one was injured," he said.
According to the department, investigations are under way tol determine the actual cause of the incident.
Editor: Anchen Coetzee
Written by: Richard Nkosi
Subeditor: Wahl Lessing