A bleak start to Women's Day as three lose their lives on R40
---
MBOMBELA - Mpumalanga Community Safety, Security and Liaison MEC, Gabisile Shabalala, has made yet another urgent call on motorists to travel with caution this long weekend. This follows an accident that resulted in the death of three women on the R40 Road between Mbombela (Nelspruit) and Umjindi (Barberton) around 04:30 this morning.
The incident occurred when a Sport Utility Vehicle (SUV) and a sedan apparently side-swiped one another. It is suspected that one of the drivers was attempting to overtake at the time. Both vehicles were travelling from the direction of Mbombela. The severity of the impact caused both vehicles to overturn on the Noordkaap River bridge.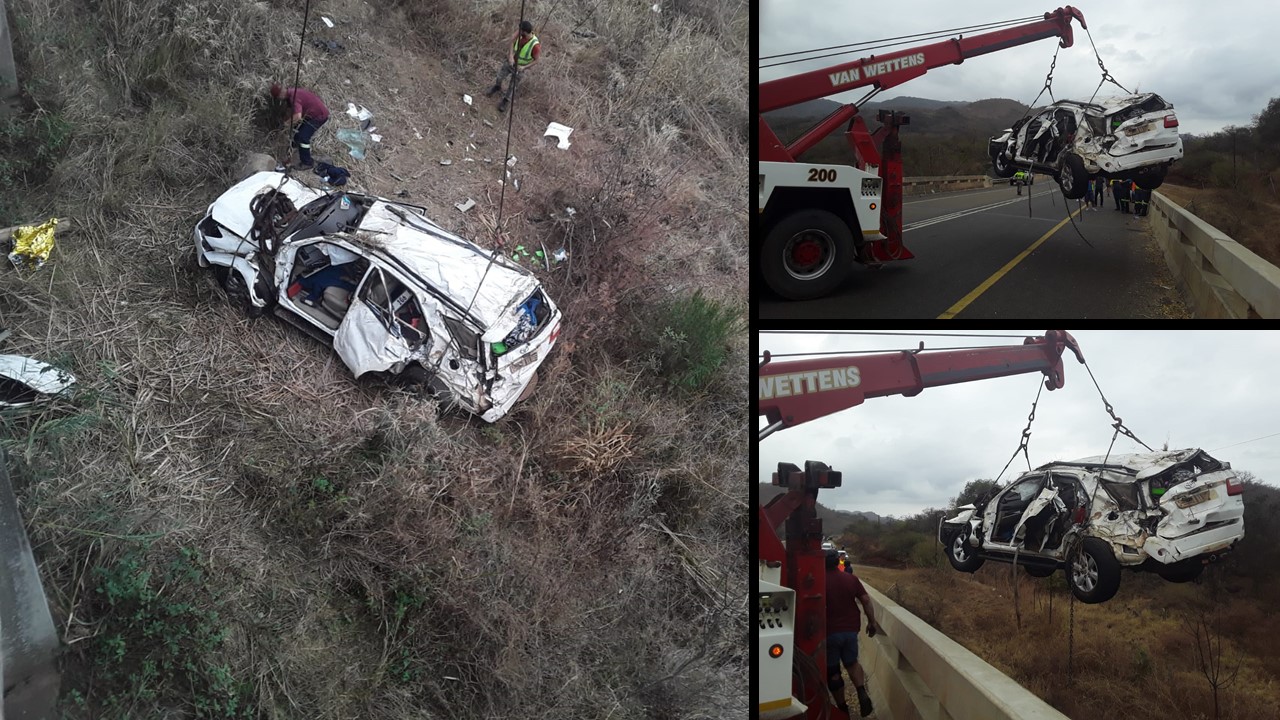 The victims died on the scene. Two of the deceased were passengers in the SUV while the third was travelling in the sedan. The seriously injured driver of the SUV was rushed to Kiaat Hospital in Mbombela. Emergency personnel are still searching for the driver of the sedan.
Indications are that the drivers of both vehicles had seemingly lost control at the moment of impact and this led to the vehicles veering off the road and overturning.
An investigation into the cause of the accident has been launched.
According to MEC Shabalala, today's crash is one of many that could have been avoided, had greater care been taken. The MEC had earlier visited the scene.
Editor: Anchen Coetzee
Subeditor: Lynette Brink
Submitted by: Moeti Mmusi