UPDATE: Drug operations brought to a grinding halt
---
COURT FEEDBACK ON BREYTEN CASE:
"The seven suspects arrested by the Hawks Mpumalanga and Crime Intelligence on Wednesday, appeared in Ermelo Magistrate's Court today facing the charges of manufacturing and dealing in drugs. The case was postponed to September 2 for verification of addresses and allocation of Presecutor to deal with the matter. All seven suspects remanded in custody." Capt Dineo Sekgotodi.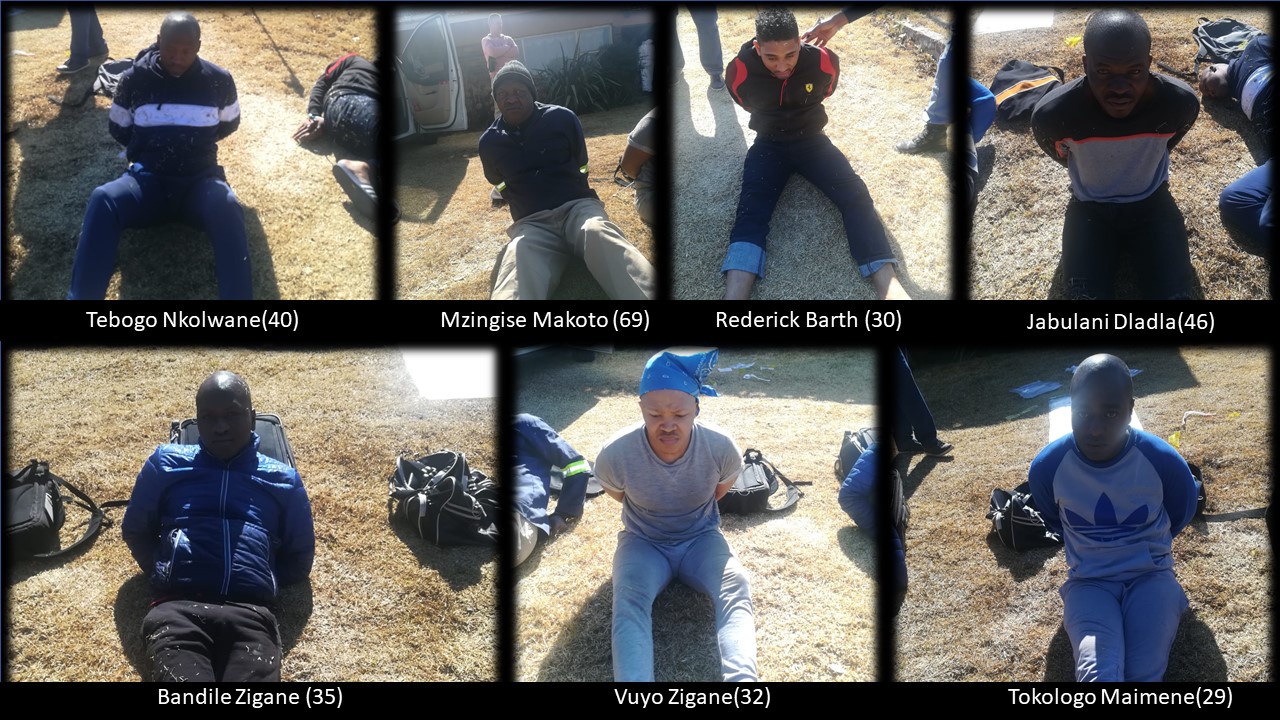 A multimillion rand illegal drug laboratory and a storage facility were dismantled on Wednesday in Mpumalanga and Soweto respectively, when the Hawks conducted two intelligence-driven operations in the early hours of the morning. Members raided an illegal drug laboratory in Breyten, Mpumalanga, and a Mandrax storage facility in Diepkloof, Gauteng.
The Hawks' South African Narcotics Enforcement Bureau (SANEB) were assisted by the special Task Force, Crime Intelligence and Forensic Science Laboratory experts during both operations.
A 61-year-old woman was arrested in Diepkloof, Soweto, after 62 bags of chemicals, believed to be used in the manufacturing of drugs, were discovered on the premises. She appeared in the Soweto/ Protea Magistrate's Court and was remanded in custody. The case was postponed to August 23, pending further investigation.
A total of seven suspects, aged between 29 and 69, were also arrested in Breyten, Mpumalanga, for allegedly operating an illegal drug laboratory. Drug-manufacturing equipment and Mandrax tablets with an estimated street value of more than R210 million were confiscated. The suspects will appear in the Ermelo Magistrate's Court tomorrow.
The National Head of the Directorate for Priority Crime Investigation, Lt Gen Godfrey Lebeya, welcomed the arrests and the dismantling of the illegal drug laboratories.
Editor: Anchen Coetzee
Subeditor: Lynette Brink
Submitted by: Capt Dineo Sekgotodi