Latest farm attack statistics from Rome Research Institute of SA
---
Below, find the monthly farm attack statistics as received from the Rome Research Institute of South Africa for June 1 - 4.
As far as our knowledge goes, this information is factual, true and correct.
We have obtained permission to take screenshots of these statistics in order to share it with the public.
* Africa InTouch News takes no responsibility for incorrect information as provided by the ROME RESEARCH INSTITUTE OF SA.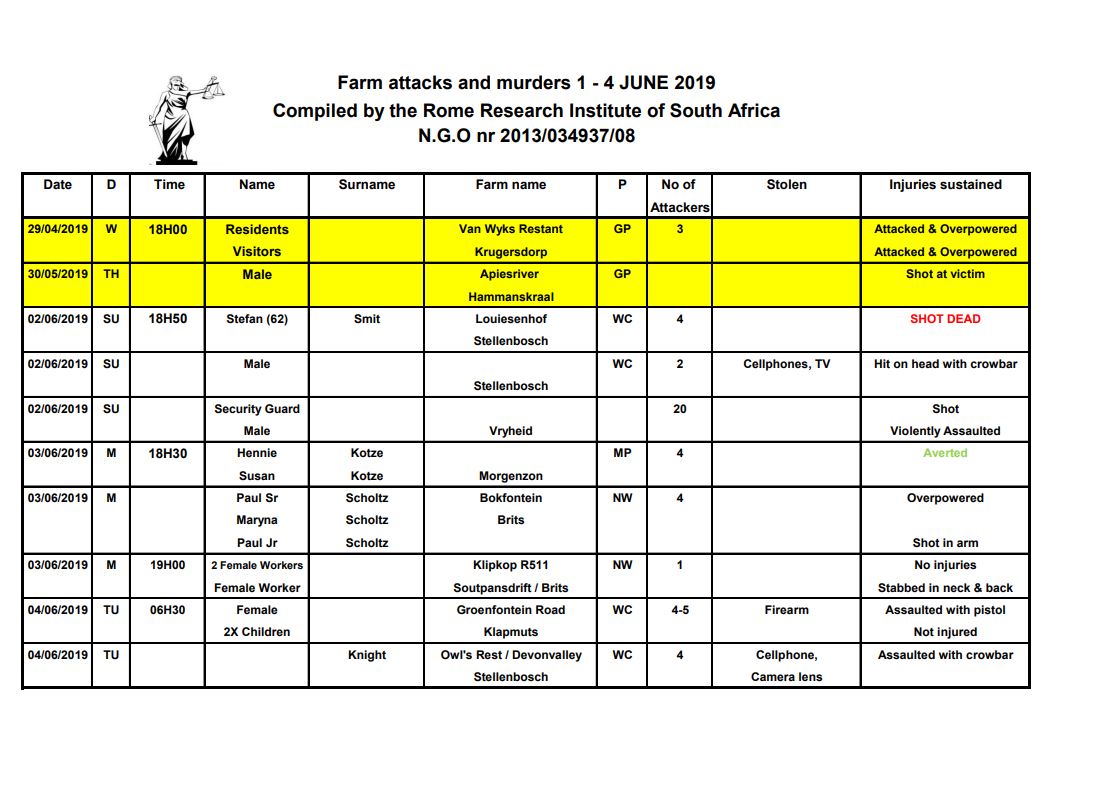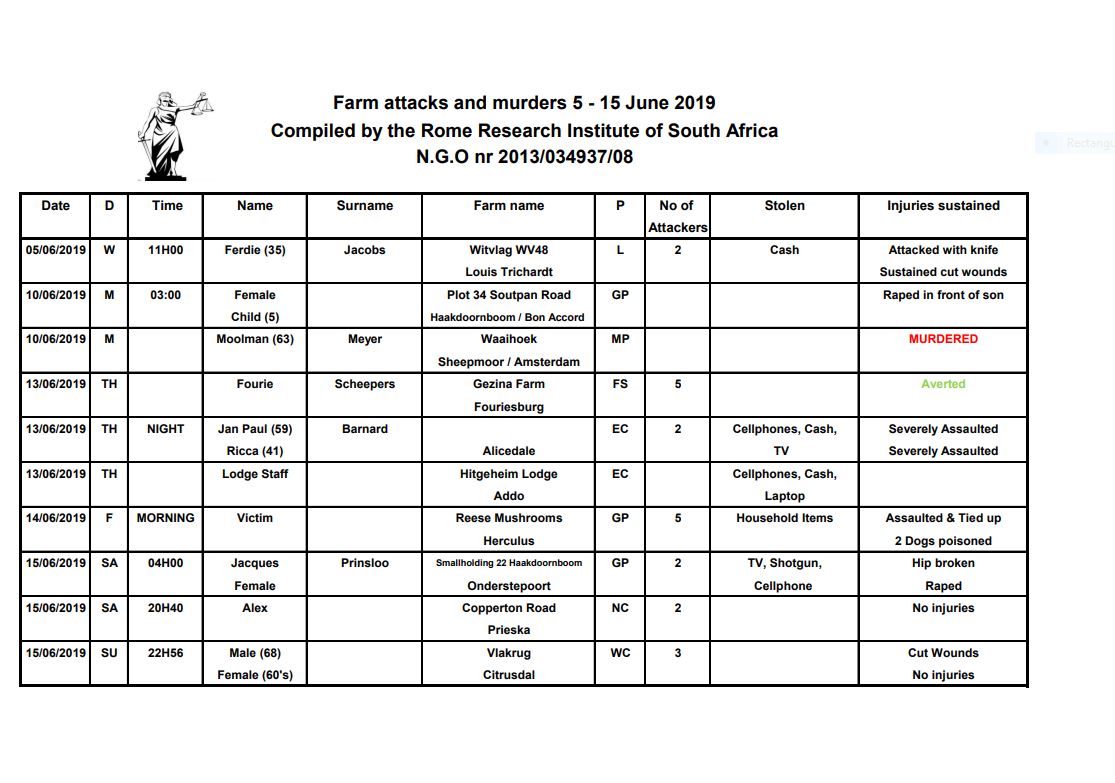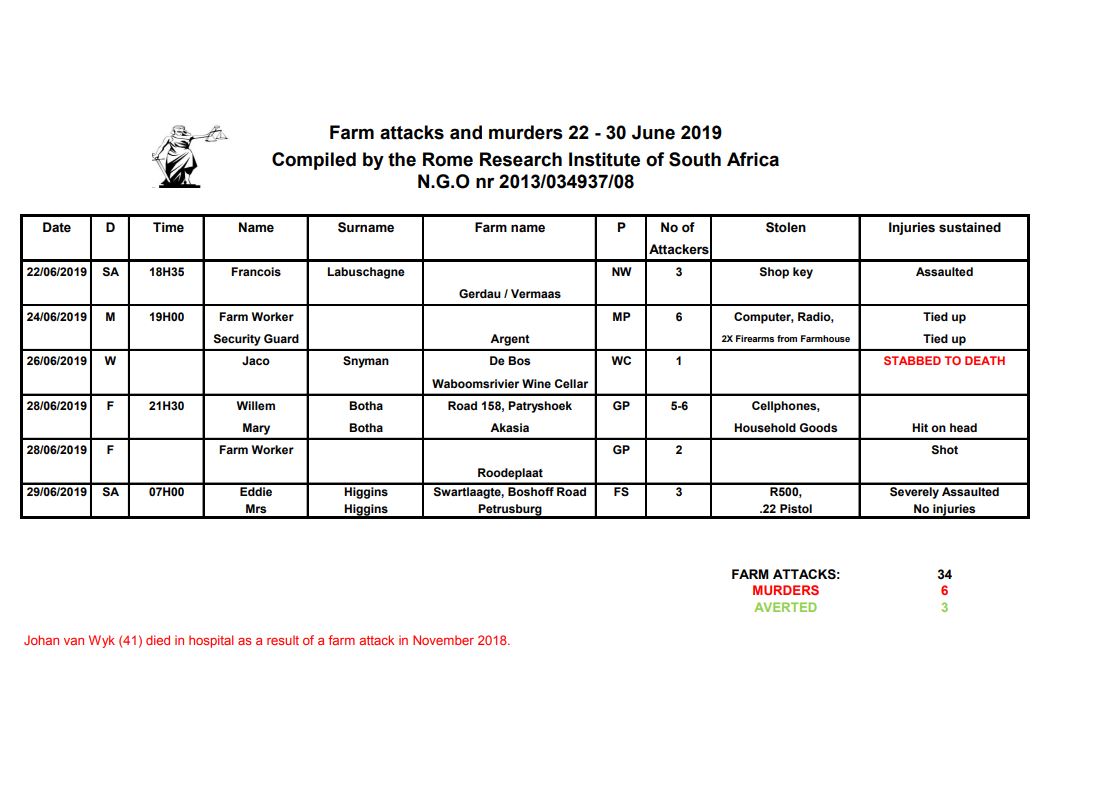 Main photo: Timothy Eberly