Behind the War on Rhino Poaching
---
The Festive Season is supposed to be a season of relaxation, holidays, fun and family. But for those who care for orphaned young rhinos, whose mothers were brutally butchered by poachers, it is a sad and busy season.
Megan Lategan, Manager of the Zululand Rhino Orphanage, says Rhino poaching increases during this period - as many people know that border security is perhaps lower than usual. A lot of people move through border posts during this time and chances are better to smuggle Rhino horn through undetected. Lategan says Full Moon periods also play a major part in the increase in poaching incidents, as this gives poachers the opportunity to move through the bush easier.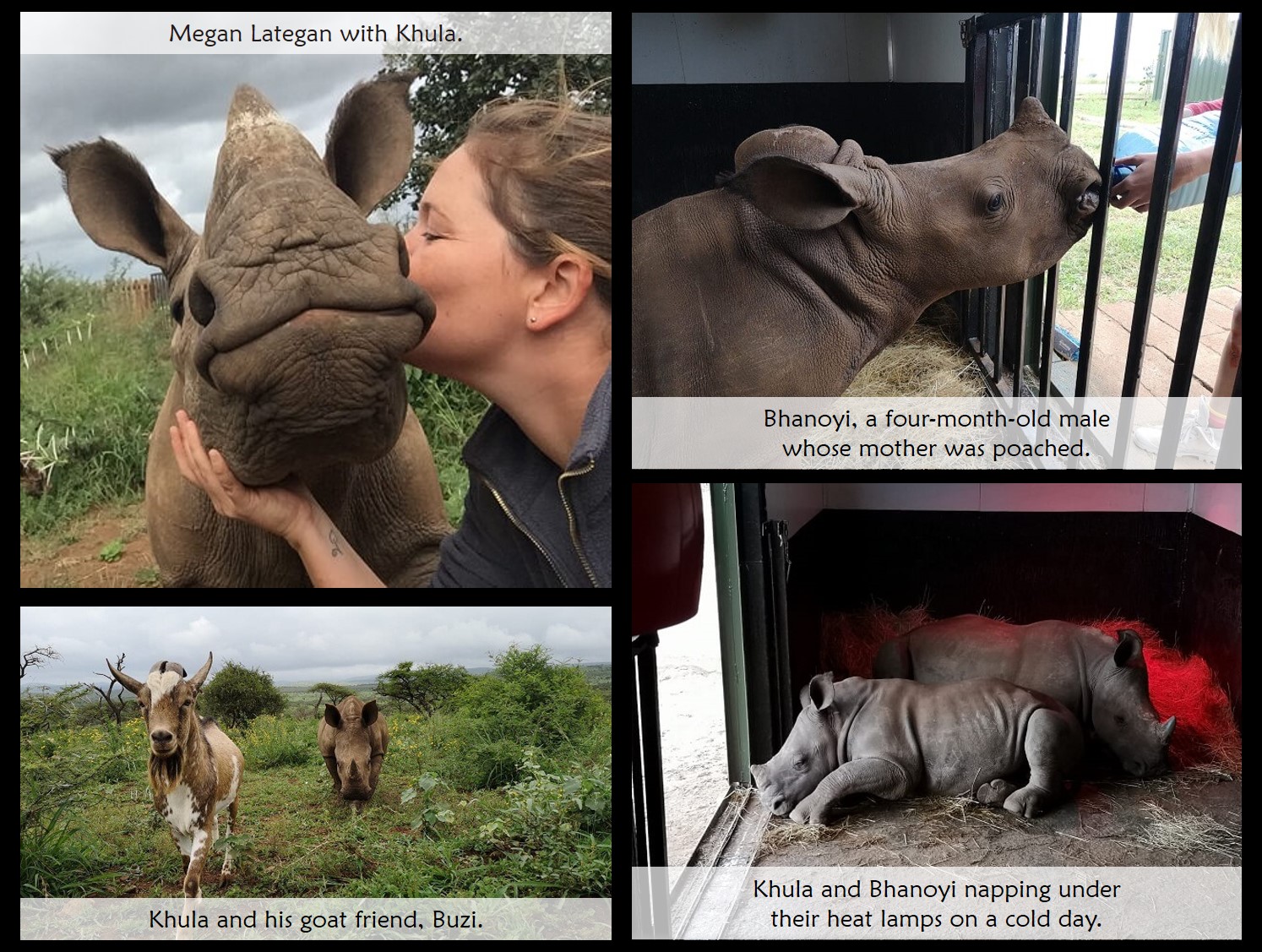 According to her, the Zululand Rhino Orphanage was born out of tragedy when another orphanage was brutally attacked by poachers in February 2017. She says due to an ongoing security threat the facility decided to close its doors and the orphans needed to be re-homed urgently. The Zululand Conservation Trust took this challenge on and created a facility where these orphans could be re-homed to.
"Every orphaned Rhino calve we receive comes from a different situation," she says. They have received animals from two days old, that have never had milk from their mothers, to ten months old, that have obviously spent ten months with their mothers in the bush. At the Zululand Rhino Orphanage, every animal is treated as an individual according to his or her personality and needs.
In the case of the two-day-old calve - who was never able to drink from his mother - it was a big issue says Lategan, because he never received the colostrum and antibodies he would normally get through his mother's milk. This compromises the animal in many ways.
"A lot of research is being done about giving calves different types of colostrum and about using other female blood plasma to do transfusions, to try and get different antibodies and build up the calves' immune systems,"
She says the calves in such cases are normally more accepting of people and carers because they've never really been exposed to being in the wild, as such, with their mothers. They are normally quite trusting and allow the carers to work with them – seeing the carers as mother figures and being very dependent on them for the first few months of their lives.
On the other side of the scale, there are the calves of around six to ten months old that have spent a lot of time with their mothers before their whole world was changed by poachers. "These calves witnessed their mothers being killed and are often also hacked and wounded in the process," she said and continued "such calves are extremely traumatised with a lot of post-traumatic stress and are very untrusting of humans. The human form that has brought them pain and stress and taken their mothers away from them, is now supposed to be trusted."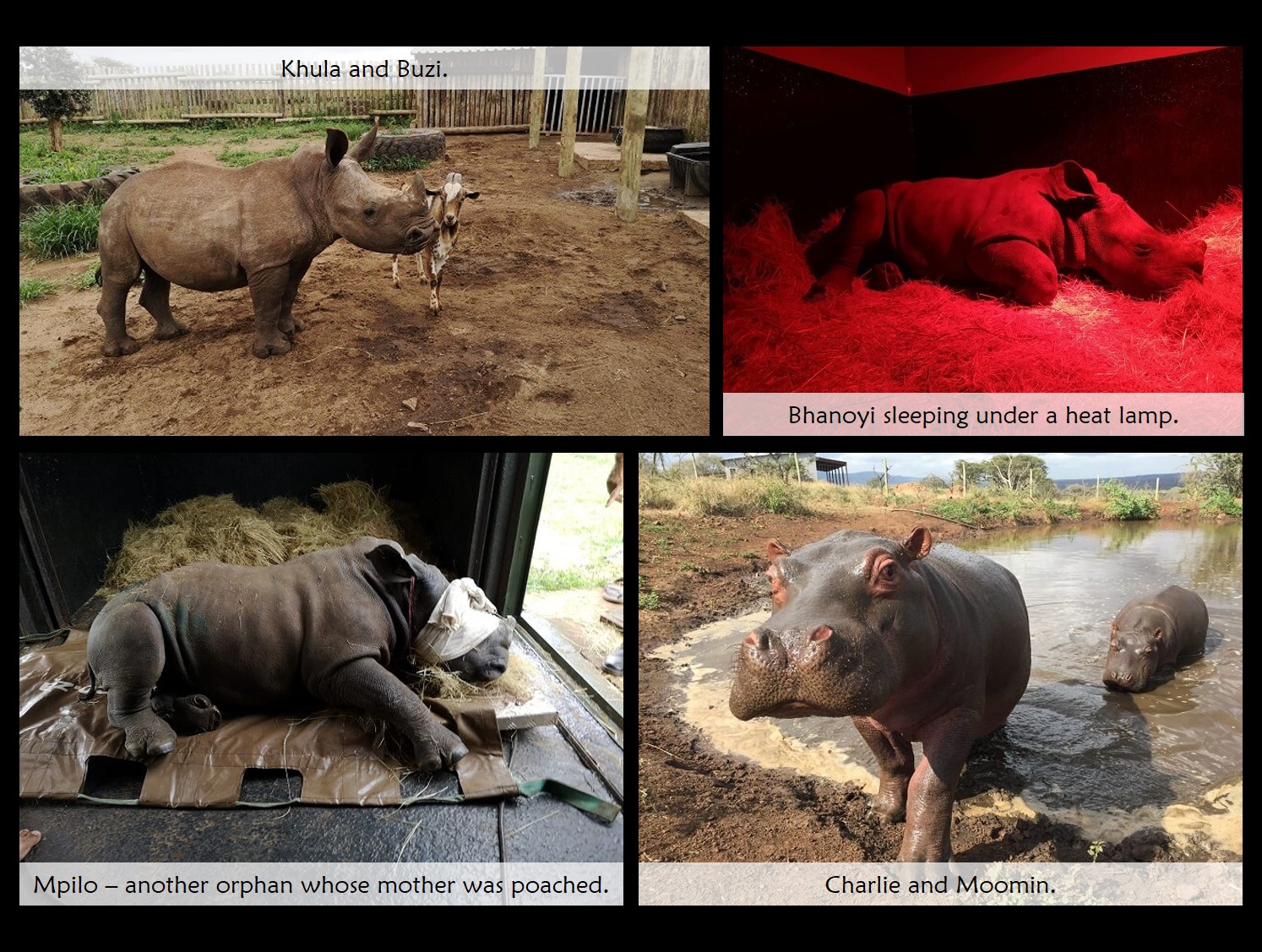 In cases like these, it takes a lot longer to form a bond with the calves and build up trust. This becomes a difficult process as wounds have to be treated and other issues such as the treatment of diarrhoea. "Many calves are only found after they have spent days on their own in the bush. The stress experienced during that time builds stomach ulcers which can cause diarrhoea and colic - a huge issue in these calves," She said they are extremely emotional animals and stress and trauma affects them badly. All these factors prolong the trust process and it takes a lot of time and patience from the carers.
"The Zululand Rhino Orphanage is a tragic necessity based on South Africa's poaching statistics," said Lategan. It is their mission to return all their orphans back to the wild once the rehabilitation has been completed.
According to the Department of Environmental Affairs' latest statistics – made public on September 21, 2018 – a total of 508 Rhinos were poached in South Africa from January 1 to August 30, 2018. The most were poached in the Kruger National Park – a total of 292. Followed by 83 in KwaZulu Natal and 50 in the North West province.
There are 530 Rhino poaching-related cases on the court roll, according to the Department. They declare that these cases involve 750 accused and 1 738 charges. Charges range from Rhino poaching and Rhino horn trafficking to the illegal possession of firearms and ammunition.
2019 started off with the interception of 36 Rhino horns, worth about R23 million, at OR Tambo International Airport in Johannesburg. The horns were destined for Dubai and were hidden underneath decorative items in various boxes.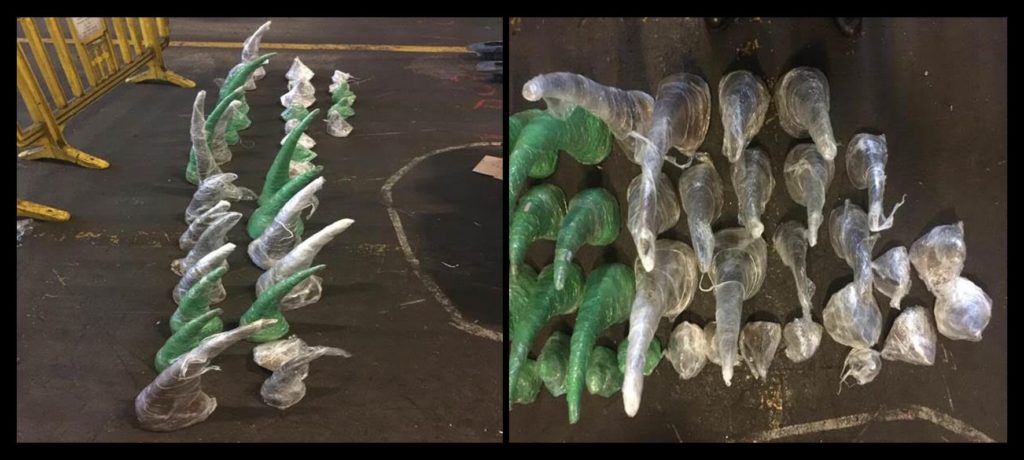 Mid-January, three Kruger National Park rangers – based at the Crocodile Bridge section of the park - were also arrested on suspicion of Rhino poaching. Rangers who are paid to protect the wildlife. Not to poach them.
"It is a war out there – an unofficial war," says Louis Ebersohn of African Wildlife Services based in Limpopo. He says their counter poaching operations are not allowed to work according to a war zone's rules of engagement - they have to work according to civil society's rules for use of escalation of force.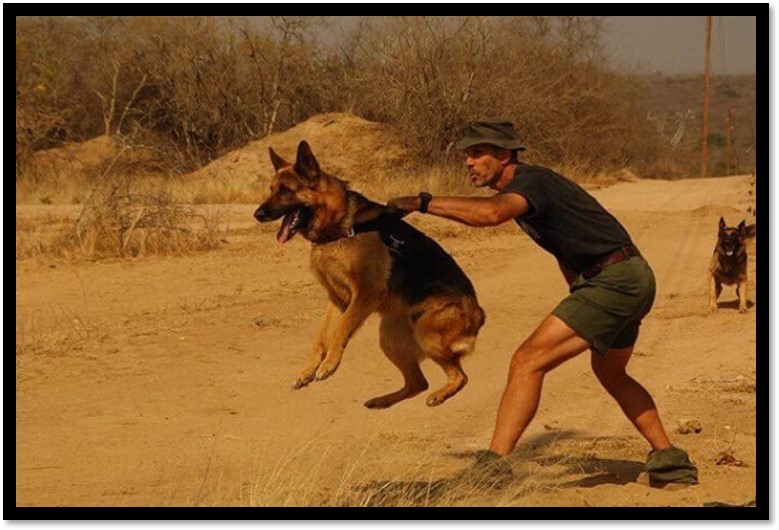 Ebersohn says in 2017, a hundred and fifty counter poaching rangers lost their lives in Africa. Fifty-five of these rangers were in South Africa. He says if you compare these mortality figures to those in official war zones, like Iraq and Afghanistan, you will find that the mortality rate in the counter poaching war is higher than in official war zones.
Ebersohn states that during counter poaching operations their rangers use helicopters, night vision equipment, specially trained K9 units and electronic communication systems amongst other tools. "But," he says, "these are worth nothing without feet on the ground, information and intelligence. Reaction to intelligence must be pro-active and not reactive,"
The K9 units are called Force Multipliers as the dogs give them the additional capacity and strengthens the power of counter poaching units. "The dogs at African Wildlife Services are tracking and patrol dogs and have been trained to bite. They also give counter poaching units the opportunity to work more intensively at night," says Ebersohn. It costs him $23 000 per dog and two years of training before the dogs are used in counter poaching operations.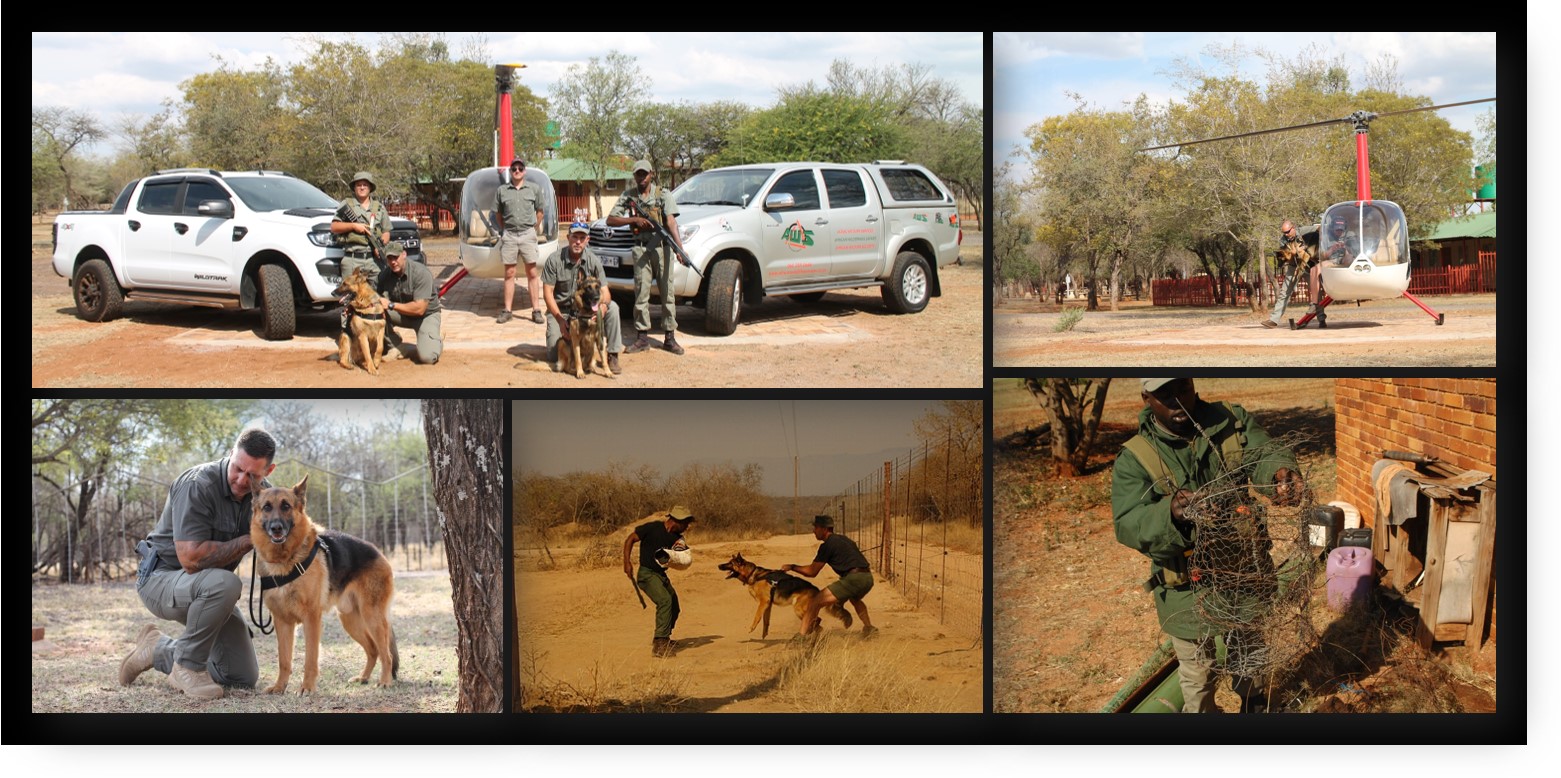 Imprinting and tracking training starts when the dogs are six weeks old. From 3 months onwards the dogs are taught to bite. At six months old the dogs are familiar with helicopters and loud sounds. Ebersohn says once the dogs become sexually mature and physically big and strong enough – which is at around 18 months – they are introduced to basic obedience and fitness training. "After the two years of training, the dogs are ready to become operational. By then they are not scared of gunshots and can make physical arrests and perform other duties." According to him, the industry counter poaching units are often reduced to re-active abilities and not pro-active due to very little assistance from the police and the army.
"The modus operandi and profiles of poachers are extremely diverse. Their biggest challenge is subsistence poachers – those who poach to put food on the table. Unfortunately, their numbers are escalating through the use of snares and weapons, as well as because of human encroachment on the available natural resources such as water, land and shelter. All these factors contribute to human/animal conflict," says Ebersohn. Other types of poachers who poses a huge threat are those who poach purely to enrich themselves and those who do it for muti purposes.
"Commercial poaching is often done by former special forces members from various countries in Africa and the rest of the world. These are international organised crime syndicates who also deal in human trafficking, drug trafficking and gun trafficking," states Ebersohn.
"These different types of poachers also use different tactics and weapons. The organised crime syndicates - with their former special forces or ex-police member - have the same technology, training and tactics as special forces have - such as counter-insurgency bush war operations,"
He remarks that opposing those methods is the subsistence poacher who uses the more traditional snares, dogs and spears.
Unless the demand for Rhino horn stops, it seems that Rhino poaching will be an ongoing problem for many years to come. The demand comes from many Asian countries – particularly Vietnam -which is the largest market for these horns.
Many people believe these horns have magical properties but in reality, the horns are made of keratin. Keratin is the protein that is found in hair and fingernails. As simple as that but as complicated as threatening the Rhino population in Africa and across the world.
Tips on responsible tourism
Help Rhino conservation efforts!
Privately-owned game reserves in the greater Kruger conservancy area play a vital role in providing safe habitats for the critically endangered White and Black Rhinos and are mainly responsible for protecting animals on their lands. Visitors too can play a critical role in conserving the magnificent Rhino species by following these simple tips.
How are Safari operators and the destination you choose protecting the Rhino
Research the lodges and booking specialists for your Safari and make sure they are part of integrated operations to protect these magnificent rhinos.
For example, here at Krugerbookings.com we work closely with a variety of organisations who provide:
Facilities where orphaned Rhinos are cared for until they can be released into the wild
Counter-poaching operations where rangers use tools such as helicopters, night vision equipment, specially trained K9 units and electronic communication systems
In-depth screening of rangers is provided by all lodges on our website
Uplifting communities
What many private game lodges take seriously is their involvement in economic and social development with communities close to their reserves. Responsible rhino tourism includes choosing safari operators and destinations which are uplifting local communities and involving locals in making rhino protection a priority.
Many of our game lodges actively focus on creating viable employment and development opportunities to provide people with opportunities to improve their living conditions and opportunities in life, thus reducing their incentive to turn to poaching.
Understanding and educating fellow tourists
Responsible rhino tourism also involves an accurate understanding of the demand for rhino horns and spreading the word to your friends and colleagues. The demand comes from many Asian countries – particularly Vietnam – which is the largest market for these horns.
Many people believe these horns have magical and medicinal properties, but – in reality – the horns are comprised of keratin. Keratin is the protein found in hair and fingernails. It is, in essence, as simple as that, but nevertheless complicated enough to threaten the rhino population of Africa and those across the world.
By educating yourself and your communities, you can help dispel the myth that Rhino horns have these magical properties. Make a difference today.