Quick response by police leads to numerous arrests
---
MBOMBELA - Quick response by members of the SAPS in Nelspruit, as well as the White River Flying Squad, led to the arrest of four suspects. Yesterday at approximately 08:30 a woman and three men were arrested following a tip-off received of a robbery in progress at a butchery in Bester Street.
The members arrived at the scene swiftly and arrested the suspects, aged between 26 and 33, inside the butchery. They were reported to have forcefully entered the butchery and held members of the staff at gunpoint, before proceeding to steal meat packages.

The suspects have been charged with business robbery and possession of three unlicensed firearms. An investigation is underway to determine whether or not they have been involved in previous criminal activities. The suspects will appear at the local Magistrate's Court soon.

In other news: On February 8, an operation was carried out by members of various SAPS units, including the City of Mbombela Local Municipalities' Law Enforcement Officers. This led to the arrest of four suspects and the recovery of some suspected stolen items and other illicit goods.

Amongst the recovered property were television sets, sound systems, electrical appliances, cell phones, watches, gold necklaces and bolt cutters. More than 90 CAT plants were also seized.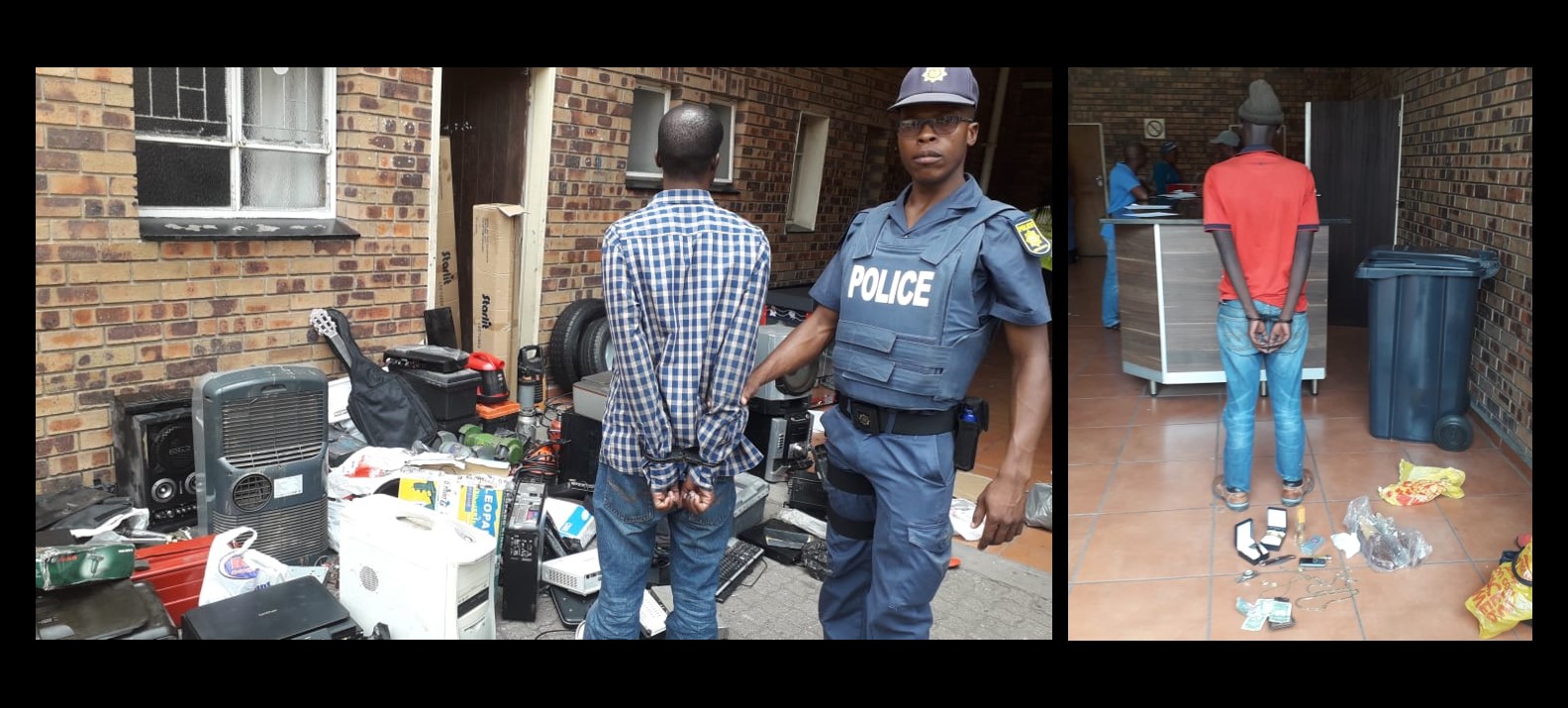 Attempts are underway to determine and identify owners of the recovered stolen property. Among the arrested was a 42-year-old man. The latter is believed to be the mastermind behind the spate of criminal activities which have been plaguing the city in recent months. The suspects, aged between 36 and 42, appeared in court yesterday.

The Provincial Commissioner of police in Mpumalanga, Lt Mondli Zuma, applauded the members of the SAPS for their swift response as well as the cooperation from the community. He advised community members to keep records of their invaluable property's serial numbers.
Editor: Anchen Coetzee
Subeditor: Xandri Coetzee
Submitted by: Col Mtsholi Bhembe