Collaborate effort stop would-be cash-in-transit robbers in their tracks
---
MASOYI - The responsibility of bringing crime suspects to book, is not that of government and the SAPS only. The war against crime can only be won if communities and stakeholders work together by, among others, reporting crimes in progress or any other suspicious activities immediately.
This statement was made by Mpumalanga MEC for community safety, security and liaison, Pat Ngomane, after a joint effort by the SAPS and Netstar to apprehend about 20 suspects who were believed to have been on their way to execute a cash-in-transit heist.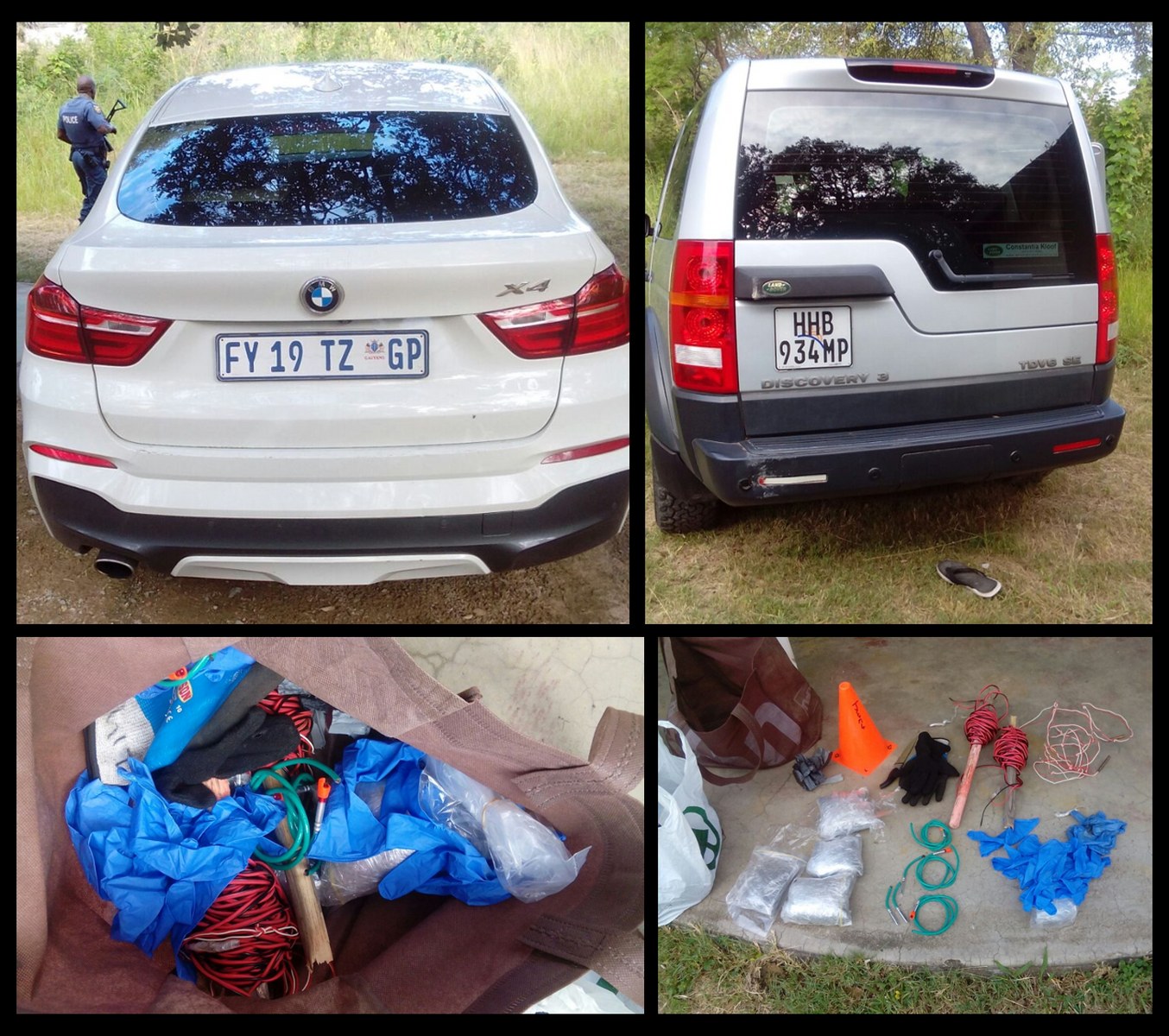 The incident happened on Saturday, March 17, when Netstar received information about a suspected stolen vehicle in the vicinity of Masoyi near Hazyview. Joined swift action by police and Netstar led to a shoot-out between themselves and about 20 suspects cladded in blue overalls, allegedly pretending to be construction workers. One of the Netsar officials was injured in the gunfire exchange.
Police also discovered large quantities of explosives, gloves, a bulletproof vest and a firearm at the scene, as well as a Toyota Quantum, although the latter had not been reported as stolen at the time of the incident.
Unfortunately, all the suspects are still on the loose, and the MEC has urged the SAPS to launch a serious manhunt a thorough so that they could be apprehended to face the full might of the law.
Ngomane also applauded the collaborative effort between the SAPS, Netstar and other stakeholders. He said that, without partnerships, the war against crime will continue unabated. He also urged the community to supply the police with any information that might lead to the arrest of the suspects.
Submitted by: Joseph Mabuza
Subeditor: Lynette Brink