Collaboration between police and private security yields positive result
---
MBOMBELA – Collaboration between the South African Police Service's White River K-9 Unit and a private security firm, Phoenix Security yielded positive results when counterfeit sneakers (takkies), estimated to be worth more than R5 000 000, were confiscated on Tuesday evening. A 33-year-old suspect was arrested. This came about after a member of the above-mentioned security firm received a tip-off about a truck on its way from Komatipoort and en route to Johannesburg.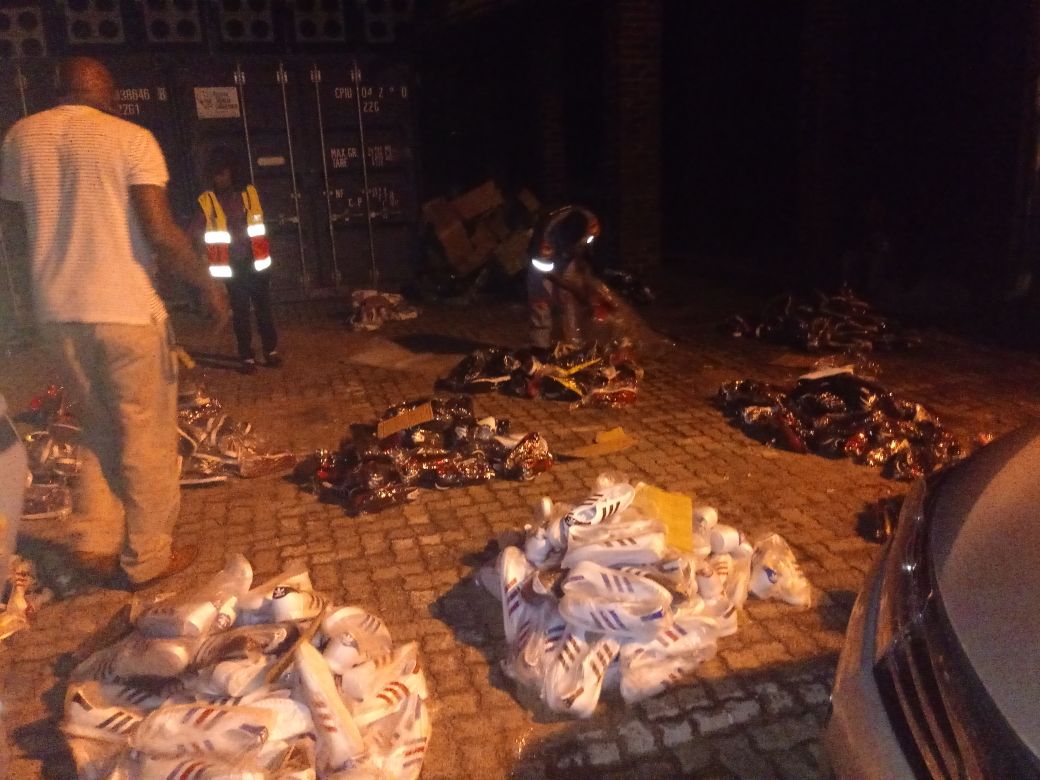 The security officer waited at the Nkomazi tollgate near Kaapmuiden to act upon the information received. Upon noticing the vehicle he followed it while summoning the assistance of members of the K-9 Unit, who then conducted a stop-and-search of the truck near Karino.
The counterfeit goods were found hidden behind crates and the driver was arrested. The suspect will appear in the Nelspruit Magistrate's Court today, October 5, on a charge of the possession of counterfeit goods. The Provincial Police Commissioner, Genl Bethuel Mondli Zuma applauded the cooperation among the SAPS, private security companies and members of the community.
"With such commitment and cooperation among all organs of society, we are most definitely poised to render organised crime in the area a heavy blow," he said.
Submitted by: Col Mtsholi Bhembe
Subeditor: Lynette Brink / Letter Linguist