Horror as four lose their lives on N4
---
HECTORSPRUIT - A side-swipe collision between a bakkie and a bus at around 12:00 on the N4 Toll Road just outside Hectorspruit - en route to Malalane - claimed the lives of four people today. Among the deceased were three men and a woman, all occupants of the bakkie. The victims, among whom the driver, all died on the scene. Emergency personnel tried in vain to save their lives.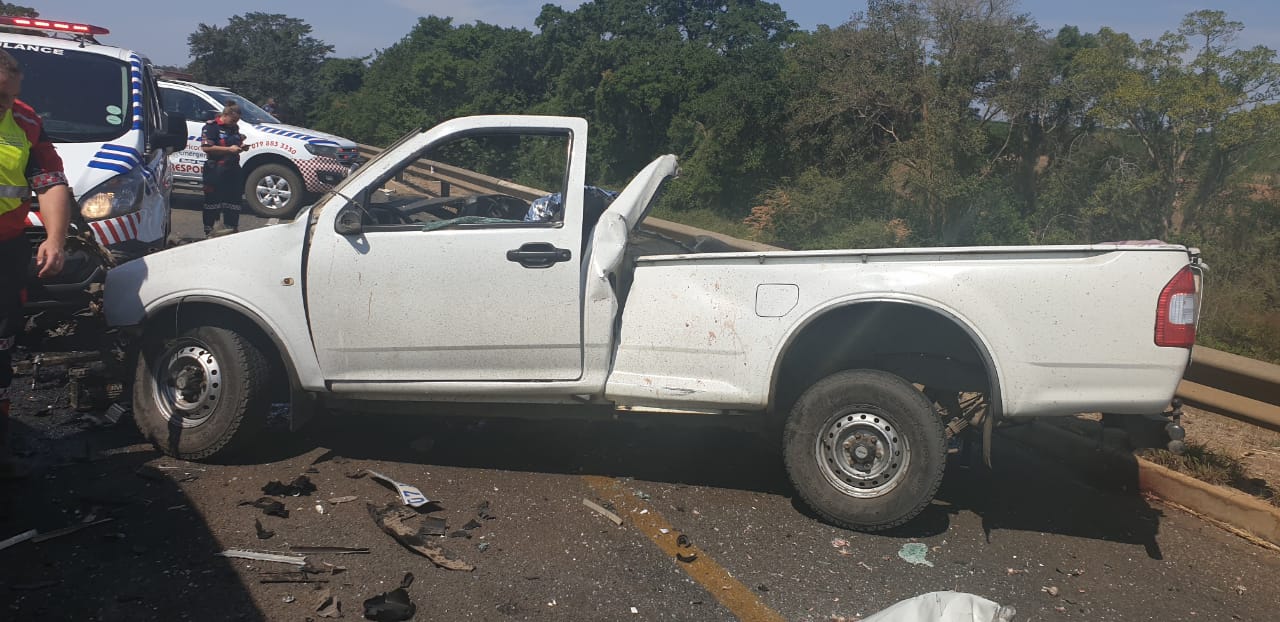 Four bus passengers sustained slight injuries and were treated by paramedics. The bus was travelling from Nkomazi to KwaZulu-Natal and carried about 70 passengers.
The bakkie was reportedly on its way to Johannesburg in Gauteng Province when the accident occured. The police are investigating four counts of culpable homicide.
Meanwhile, Mpumalanga Community Safety, Security and Liaison MEC, Ms Gabisile Shabalala, has expressed her shock about the incident and again called on motorists to exercise utmost care on the roads in order to reduce the number of deadly crashes. She added that increased compliance to the rules of the road will result in less fatalities.
"We need to urgently bring an end to the carnage on our roads, but we can only do that if we respect the road rules," the MEC said.
She concluded by sending her heartfelt condolences to the affected families and also wished the injured a speedy recovery.
Editor: Anchen Coetzee
Subeditor: Lynette Brink
Submitted by: Moeti Mmusi